The Sunday Mail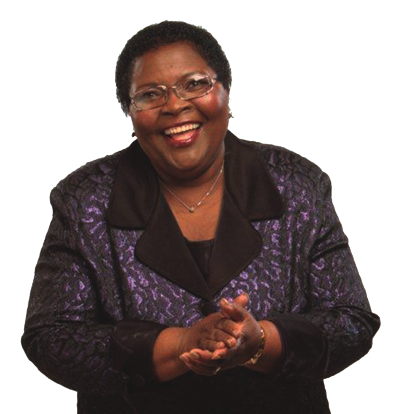 I still love him
I met him in December 2013, we have been in love since then. He has three kids and I have one. All has been well and we have been visiting each other since. I visited him at his workplace and that's when I realised he was no longer comfortable having me around. From then he started ignoring me and would not explain his behaviour.
I was surprised when I saw another lady on his WhatsApp picture. When I confronted him he only told me "wakandirwadzisa". To be frank until now I'm still confused because I don't know what I did wrong. I still love him and I'm ready to forgive whatever happened and take him back. Can I go back to him to ask for forgiveness? I'm finding it difficult to love someone else. — Rumbie
RESPONSE
Mukomana wako anoita sembwende munyaya dzelove. Kungoisa picture yemumwe mukadzi paWhatsapp ndokuita sei? He should communicate with you. Rudo harudi fembera fembera. Nyaya yake yekuti wakamurwadzisa asingataure kuti nei kana kuti sei inogona kunge iri yekunyepa. Usati wamhanya kuti unoda kumuregerera tanga waziva zvanetsa. Kuona kwangu your relationship is one-sided, iwe wakaperera asi mumwe wako aah kwete, maybe he likes you and does not love you. It's your right to find out from him kuti moita sei. Lastly ukaona munhu anotaura nekuisa mapictures paWhatsapp kuti svondo rino ane imwe girlfriend, rinouya mumwe and so forth ane chibharanzi anoda kudzidziswa ways of proper communication. Hero jira kufuka kana kuwarira.
***
My husband scolds me
Mai Chisamba, kumwe kuroorwa kunenge hunhapwa chokwadi. Zuva nezuva ndinoudzwa kuti handina kusiyana nenda inoruma akaitakura. Kana ndikabika kuti ndinyatsodya zvinondiremera, ndinenge ndichiudzwa kuti ndizvo zvega zvaunogona. Zvandinotadzirwa nekudadirwa zvakawanda handigone kuzvinyora zvese. Zvaakundirwadza zvakanyanya ndezvekuti arikuti avakudawo mukadzi anosevenza kuti zvimurerukire.
Nguva dzakawanda anondituka kuti handigeze asi panenge pasina sipo saka munhu ungachene here nekungokupura nemvura? Shoko risingabude mukanwa make nderekuti hauchengeteke.
Ndapota hangu kana zvichibvira nditsvagireiwo basa chero ramangowana. Ini handina kuzoenderera mberi nechikoro nenyaya yekushaiwa fees ndakagumira Grade 5.
Izvo zvekusadzidza izvi ndaudzwa kasingapere; iye murume wangu ndiye akadzidza: akaita Grade 7. Ndibatsireiwo kani. —Tracy, Beatrice
RESPONSE
Sorry hako, Tracy, kudadirwa kose kunorwadza zvikuru sei nemunhu waunodanana naye, murume wako ishamwari yehupenyu. Rega ndiite sendinogadzirisa panyaya yekudzidza, pahuviri hwenyu hapana akadzidza zvekudadira mumwe.
Iye zvino mese munotogona kuwedzera chikoro zvikakushamisai, vashoma mazuvaano vachatuara zvemagrades zvanyanya ndezvemadegrees. Kungogarawo hakuite, wanano inoda kubatsirana zvekuita zvakawanda, unogona kuita musika ukawana kamari kekutanga nako, mukawirirana nemurume wako unogona kushanda sahouse girl kungoti muwane imwe mari yekukubatsirai.
Chinochengetwa chete ihuku, munhu ano piya piya kusvikira zvanaka. Ndiri kunzwa kuoma kwehupenyu hwenyu nekuti kugeza pasina sipo hazvibviri. Kurudziro, munogona kudarika rimwe zuva modya kana bota mari yechingwa yezuva iroro motenga sipo. Garai pasi moronga mari yenyu kunyangwe iri shoma muchiisa zvinhu nekukosha kwazvo.
Handidi kukuvimbisa basa asi rikawanika ndinokuzivisa. Kunyangwe kushanda mumba zvakuda karuzivo kakati kuti nekuti mimwe midziyo yemumba yakuda munhu anodzidzisika achibata zvirinyore. Murume wako ngaasimudzire wake mukadzi kwete kuti anoda kutsvaga anoshanda, iwe nerumwe rutivi edzai kuzvisimudzira.
***
Good Samaritan now abused
Moyo chena unoparira, Mai Chisamba. Ndinoroja kuMabvuku 2 rooms, the landlord is just as good as my own parent.
Shamwari yandakadzidza nayo ange achishaya pakadzikama pekugara so I offered kuti tigare tese tichibatsirana groceries nerent. Aaah izvi zvaita miedzo, akangoita the first two months iye zvino anongoita maexcuses.
Zvinorwadza mafriends ake anouya achivapa madrinks and food zvandinotenga. Rent arikungoti kubasa kwedu zvakapressa.
I don't like some of his friends because they are rowdy and nekunaka kwevaridzi vemba ndinotonyara. Pakudya apa, ane chipo, anodya kana sadza revanhu vatatu. Ndoita sei, I am so down-hearted? — Crispen
RESPONSE
Aah, Crispen, hapana nyaya apa, wakambonzwa here zvinonzi man-to-man kutaurirana chokwadi usingatete? Muyeuchidze zvamakawirirana pakutanga kuti munobatsirana rent negrocery, kana asingagoni ngaaende zvake.
Nyaya yeshamwari dzine ruzha, remind him that you are lodgers and you should not take advantage of a good landlord. Kana achida kudya zvakawanda muudze kuti hamupfache pakubika nekuti zvinopera nguva isati yakwana.
Shamwari dzausinganyatsoziva ngadzirege kuuyapo iwe usipo.
Ukasunga mabhaudhi ese kana ari munhu kwaye anoenda kana kuita zvamakatenderana. Crispen, usadye uroyi nekunyara kani.
Kana usingagone kutarisana naye ko Whatsapp iripo wani kana e-mail nezvimwe zvaveko mazuvano, ungatoshaya mufaro mumba mako here? Wake up and smell the coffee. Good luck.