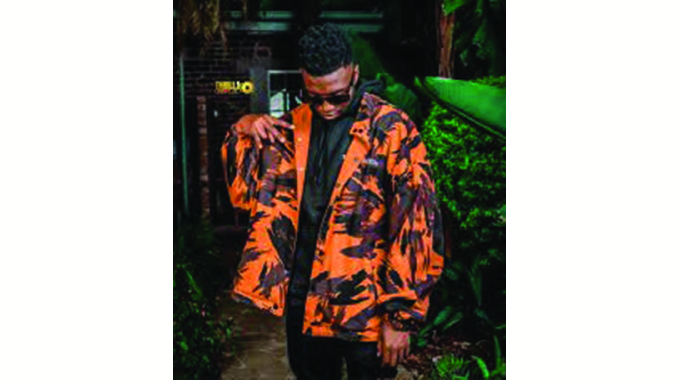 The Sunday Mail
Wilson Tinotenda Waison
Society Correspondent 
TWENTY-THREE kilometres south-east of Harare is a dormitory town that has churned out talented musicians. 
One of the new artistes from the area is the "Silas Mavende" hitmaker, Saintfloew, born Tawanda Mambo. The other one is the king of Jecha Trap Music, Nkosilathi Sibiya, whose stage name is Voltz JT.
The two Zim hip-hop artistes have risen to prominence through hard work.
Saintfloew and Voltz JT hail from Chitungwiza, a satellite town that has since been dubbed the house of art. Notable music giants across all genres of music have emerged from the area.
The hip-hop culture is rooted in grumbles and mockery.
With a special drill-trap feel to his music, Voltz JT seized the stage from established artistes across the country. The singer has grown popular and is commanding respect due to his hard beats and difficult-to-resist voice.
Likewise, Saintfloew is going places.
Through his hoarse voice, the musician has left fans mesmerised on countless occasions.
The song "Gundamwenda", which features man of the moment Holy Ten, arguably pushed him to stardom.
Both Chitungwiza buddies were nourished by Samanyanga Sounds.
However, the duo did not follow all the baby steps, as they quickly found their solid footing.
Voltz JT unleashed the best in him on his latest collaboration with Emtee, and a series of chart-topping singles.
Conversely, Saintfloew unleashed "Silas Mavende" and "Under Pressure", which changed the tide for him.
Voltz JT used to rap in high school around 2016 and Saintfloew emerged a year later.
Their rise-to-stardom story is almost similar, with the first waves having been created in Chitungwiza.
Of significance to their music careers is Script Mula, a Chitungwiza-based producer, who gave them space to explore their talents at Mula Nation.
During the stint, Voltz JT dropped a single "Nyaya Dzemari", which went viral two years ago. Earlier, he had released the track "These Days", which proved popular for its social commentary. 
Voltz JT then shared the stage with Holy Ten on "How far", which ridicules a longing to achieve success.
His other singles include "Friends" and "Shamwari Yangu".
Saintfloew professionally started recording in 2017, when he released a series of singles. 
His popular track "Silas Mavende" enabled him to get media attention. The song was number one on the charts, enabling the "Ndenge Ndamwa Tea" singer to have a solid stand in the music industry.
"Silas Mavende" is a character-based song; it is didactic and presented in the form of a story.
"Under Pressure" is also a social commentary with biblical references.
Saintfloew uses an anecdote of Jonah and the whale to show the magnitude of the misfortune that has befallen the persona.
Meanwhile, Voltz JT's latest offering "Life of Muvhimi" ridicules the lifestyle of a hunter, while Saintfloew has released "Sauna Season", which translates to "Hot Season".