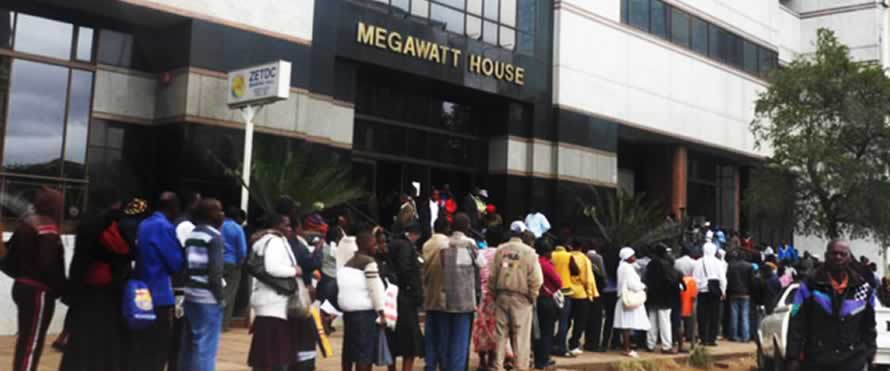 The Sunday Mail
RECENT remarks by Energy and Power Development Minister Simon Khaya Moyo that efforts are underway to reduce the electricity tariff to about USc7,50 per kilowatt hour (kWh) have excited industry and miners, but has left independent power producers (IPPs) fretting.
The average tariff currently stands at USc9,86 per kWh. The manufacturing and mining sectors have long been clamouring for a significant power tariff reduction so as to reduce their production costs and ensure competitiveness on regional and global markets.
Industry's biggest representative body, the Confederation of Zimbabwe Industries (CZI), which recently indicated that it was lobbying for a USc7 per kWh tariff, says a reduction of the tariff to USc7 per kWh will go a long way in improving industry's competitiveness.
Last week, CZI president, Mr Sifelani Jabangwe said electricity is one of the key cost drivers in the manufacturing sector.
Gold miners are also pushing for a USc7 per kWh tariff from the current USc12 per kWh while the chrome sector wants an even bigger reduction of up to USc4 per kWh.
But the country's power utility – Zesa – has been hesitant to bow to pressure saying the move would be catastrophic to power generation and distribution.
Last week, Minister Moyo told our sister paper, Business Weekly, that his ministry is engaging some key economic and energy stakeholders to review electricity prices downwards as part of efforts to make the country and economy competitive.
"Our cost of production has been very high over the years, but now it's time to review electricity (tariffs) downwards to match the regional standards to an average of around USc7,50c per kWh," said Minister Moyo.
The 2017 CZI manufacturing sector survey shows that capacity utilisation declined to 45,1 percent from 47,4 percent in the prior year driven by high production costs and foreign currency shortages.
This makes a strong case for the tariff reduction.
Uganda has taken the lead in reducing the tariff to USc9/kWh from USc18/kWh.
Zambia – which has the lowest tariff in the region mainly because it generates its power from water – last year increased power tariffs to USc9,4 per kWh, from USc6,3 per kWh.
However, there are concerns by the Zimbabwe Energy Council (ZEC) – a local energy sector advocacy organisation – that any attempt to slash the local electricity tariff would hurt not only Zesa's already slim chances of revival, but also the IPPs' sector.
Zesa's 2015 tariff hike application of 49 percent was thrown out by the Zimbabwe Energy Regulatory Authority (Zera) in July 2016. The regulatory authority argued that any increase would reverse Government's efforts of reducing the cost of doing business.
At the same time, Zera encouraged the power utility to address efficiencies in power generation and distribution.
Zera has since commissioned a study of Zesa's efficiencies and the costs associated with generating and distributing power.
But Mr Matindike last week argued that a higher tariff would not only ensure Zesa's viability, but would also attract private investors to the energy sector.
Last year, Zesa renewed its attempt to have a 49 percent tariff increase, which would see it rising to USc14,69 per kWh.
"The tariff issue has been outstanding for a long time.
"It is slowly becoming a threat to economic recovery.
"As long as it is not pragmatically and decisively managed.
"It will cause some distortions in business planning.
"Already there is some discord in the sector over tariff reviews.
"The tariff component has a strong bearing on private sector investment in the power sector.
"No serious investor would invest in a sector where the power is procured at USc14 per kWh and sold at USc9,8c kWh to the end user.
"To exacerbate the situation, there is no subsidy to cover for the shortfall since the Government is financially hamstrung," argued Mr Matindike.
Some IPPs say it has become increasingly difficult to convince funders to release funds to undertake their licensed projects due to the power tariff.
Out of 19 licensed IPPs, only four are feeding electricity into the national grid, with the balance battling to raise capital, at reasonable interest rates, to kick-start their projects.
The four functional IPPs are Duru (2,2MW), Nyamupinga (1,1 MW), Pungwe (2,75 MW) and Chisumbanje Power Plant (8MW).
A mini-hydro power plant commissioned in August last year and financed to the tune of US$5,7 million by Old Mutual is also generating 1,6MW in the Rusitu area of Chipinge.
Said Mr Matindike: "We are confident that with the new economic order, a new lease of life will be breathed into the sector.
"I call upon our members to take advantage of various business meetings to participate in crafting new strategies and plans to resuscitate the funding opportunities."
Currently, Zera uses Rate of Return (RoR) methodology as provided in Section 52 of the Electricity Act to approve tariffs.
The RoR methodology was approved by Government in 2004.