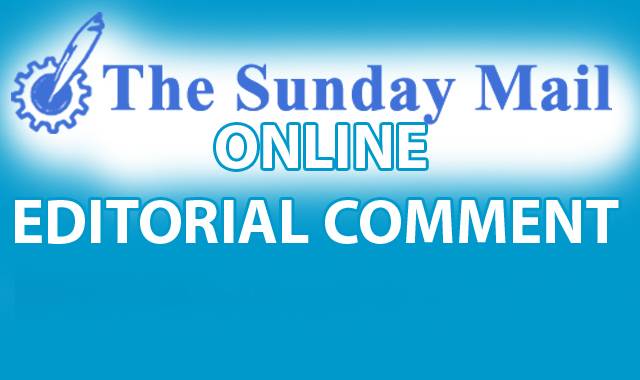 The Sunday Mail
In 1969, national hero Chief Rekayi Tangwena remarked: "I am married to this land. I was put here by God … and if I am to leave, I must be removed by God who put me here."
It was declarations like this that set Chief Mapondera on a collision course with the racist settler regime.
The Ian Smith government, like other colonial regimes before it, sought to create a compliant and toothless traditional leadership structure that furthered the objectives of the minority.
It was a strategy that dated back to Cecil John Rhodes' infamous indabas at the Matopos Foothills in the 1890s prior to the First Chimurenga.
Among the heroes of the First Chimurenga were warriors like Chief Kadungure Mapondera, who declared independence from the British South Africa Company in 1894 and led an army against the settlers in Guruve and Mount Darwin.
Starting with just 100 men, his ranks swelled in months and the settlers were happy to capture him in 1903. Chief Mapondera was to die in prison after a hunger strike. (The exact date of death remains unclear, with different historians placing it anywhere between 1904 and 1907.)
After Chief Mapondera, other visionary traditional leaders were to emerge. Just yesterday, at President Emmerson Mnangagwa's meeting with chiefs in Gweru, Vice-President Constantino Guveya Dominic Nyikadzino Chiwenga made reference to his grandfather — a man who refused to take up the chieftainship for as long as it remained an appendage of an oppressive system.
VP Chiwenga also spoke of this in 2016 thus: "…they said to my grandfather 'take the chieftainship', but he could not be chief because the whites wanted him to wear the modern red gowns and he refused. That's when he started fighting the whites.
"When nationalist politics started in 1956 he was in the ANC, then the National Democratic Party and then he was arrested as a member of Zapu. When (Zapu) split he remained in Zapu together with the late Vice-Presidents Joshua Nkomo and Joseph Msika.
"They were the first ones to be sent to Gonakudzingwa. He was only released from Gonakudzingwa 1965 because he was now aged. He was the oldest prisoner at that time. He was released in February 1965 and he died on October 11, 1965."
A little earlier than that, Chief Tangwena had started his storied battles with the settler regime following his ascension to the chieftainship after Chief Kanga's death.
Those who would like to learn more about Chief Tangwena's struggles can find a copy of Dr Chido Matewa's book, "Power Comes from the People".
The accounts of Mapondera, Tangwena and Chiwenga show us the kind of traditional leadership this country needs as we rebuild Zimbabwe. For present purposes, though, we would like to draw your attention to Julie Frederikse's "None But Ourselves — Masses vs Media in the Making Zimbabwe of Zimbabwe".
She quotes Chief Tangwena saying: "The Smith regime told me that my chieftainship was not welcome. They said, 'You must go, for this land was bought by the whites'.
"They said, 'You are no longer a chief, but a self-styled chief, because you are troublesome'. They took from me that chain that made one look like a donkey, that Smith used to indicate which of the Chiefs were his donkeys so they would not go astray. I didn't mind because I didn't like to appear like a donkey."
Yesterday, the President of the Chiefs Council, Chief Fortune Charumbira, as well as other traditional leaders, raised the issue of regalia once again. If we are to be honest, the present official dressing assigned to chiefs has very little of Zimbabwe to it.
They still wear that chain given to them by Ian Smith, that chain that makes them "look like donkeys".
It will not cost the country much to change how our chiefs dress. Whatever amount of money goes into changing that, it will be far less than the continued cost to the dignity their offices deserve.
What is more, there is need to address the contradictions created by colonialism between modern legal and governance practices and traditional approaches.
Our chiefs highlighted these contradictions at yesterday's meeting with the President, and going forward the nation needs to tackle them to avoid needless conflict.
And perhaps most importantly, our chiefs must contribute to the restoration of the dignity of their offices by displaying the same kind of uprightness, dedication to people and unyielding loyalty to Zimbabwe shown by the Maponderas, Tangwenas and Chiwengas who came before them.