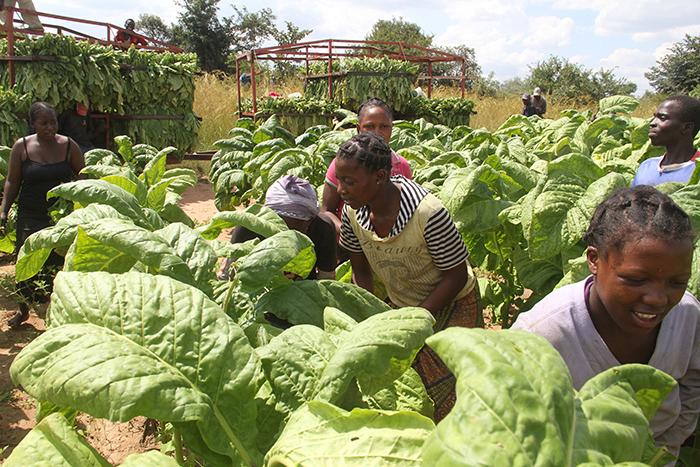 The Sunday Mail
Online Reporter
TOBACCO farmers should play an active role in implementing environmentally-friendly practices to ensure the sector conforms to international standards, a senior agronomist has said.
The Forestry Act (Chapter 19:05) and the Environmental Management Act (Chapter 20:27) enjoin tobacco farmers to plant trees every year to ensure environmental sustainability.
In an interview with The Sunday Mail Online, Mashonaland Central senior agronomist Mr Lazarus Gatawa implored tobacco farmers to implement environmentally-friendly farming practices.
"Tobacco production is putting more pressure on forestry woodlands as farmers cut indigenous trees to cure their crop.
"It is reported that more than 200 000 hectares of natural woodlands are being lost in the country annually through tobacco curing alone," said Mr Gatawa.
Tobacco farmers, he added, should take part in establishing tree seedling nurseries of fast-growing tree species like eucalyptus and plant trees during the rainy season to engender sustainable forestry resource utilisation.
"Tobacco farmers should also make sure that they handle chemicals and dispose of containers properly.
"This involves limiting chemical spillage in the field and not throwing away the used chemical containers.
"This is done to reduce the contamination of underground water, dams, wells and rivers, thereby protecting people, animals and aquatic life."