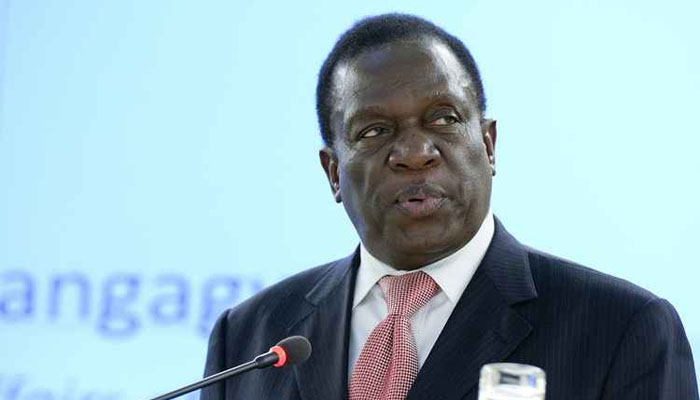 The Sunday Mail
Lovemore Ranga Mataire
Tomorrow, President Mnangagwa travels to Botswana on a two-day State visit at the invitation of his counterpart, President Seretse Khama Ian Khama.
This will be President Mnangagwa's first State visit and a lot is at stake given the somewhat frosty relations that characterised the bygone era.
As the curtain comes down on President Khama's reign in April, there is palpable eagerness to mend and strengthen political, bilateral and diplomatic relations for mutual good.
While the two countries have variant political systems, they have on numerous occasions co-operated on international treaties and supported each other.
However, relations deteriorated when President Khama took over from Festus Mogae in 2008.
Not famous for diplomatic etiquette, President Khama became infamous for his salvos against then Zimbabwean President Mugabe, whom he accused of being the architect of the country's economic decline mis-governance.
Some viewed President Khama's uncharitable comments as an affront to diplomatic etiquette and interference in the political affairs of a sovereign nation.
President Khama had his reasons: an economically unstable neighbour burdens any nation, and Botswana's leader could not to withhold frustrations on developments he viewed as man-made.
Hence President Khama was the first in the region to congratulate President Mnangagwa after Cde Mugabe's resignation.
Barely 24 hours after the firing of then Vice-President Mnangagwa from Government, President Khama said on his official Facebook page: "Another Vice-President has lost their job as a result of a fall from Grace."
Now the two countries can mend strained ties.
The beauty of diplomacy has always been its capacity to tip-toe political minefields.
Like poetry, diplomacy relies on the alchemy of paradox – something that then French foreign minister Dominique de Villepin said was a "mix of fear and hope, power and weakness, love and hate to find a way out of the impossible".
In diplomacy, style counts.
Both leaders appear to be pragmatists not known for ambiguity or bombastic statements. There is no doubt that they will find common ground to strengthen political ties for the mutual good of their two countries.
What is significant about ED's visit to Botswana is that it is a "State visit".
A State visit is a formal visit by a Head of State to a foreign country at the invitation of that country's Head of State, with the latter being the official host.
State visits are considered the highest expression of friendly bilateral relations between two sovereign states and are characterised by emphasis on official public ceremonies.
The fact that President Khama is the first in the region to extend such an invitation to President Mnangagwa speaks volumes of his keenness to see relations blossom.
In terms of bilateral relations, compared to preceding decades before Independence, Botswana and Zimbabwe's bilateral trade substantially increased to become the leading trading pair in the Sadc region.
However, according to a trade expert based in Gaborone, Jones Nyamupachitu, the increase which was under the 1956 Trade Agreement still fell short of expectations as there was greater potential for growth.
Trade interaction was, for the larger part, marred by persistent disputes and conflicts.
At one stage, conflicts threatened to disrupt the entire trade by the closing of borders.
Much of the problems are historical and while some Zimbabwe-Botswana bilateral trade interactions have their cradle in the colonial era, a lot has happened post-1980 where trade agreements were updated.
The two countries have interacted and held several Joint Commissions, particularly on defence and security.
The last such commission took place last year in Gaborone, and a number of issues were deliberated on.
According to the Zimbabwe Revenue Authority, Harare has trade agreements with several countries in which all qualifying goods enter the territory of one another without payment of customs duty.
The Zimbabwe-Botswana Trade Agreement was signed in 1988.
In terms of the agreement, goods originating from Zimbabwe do not attract customs duty and surtax in the importing countries, and goods originating from the exporting country enter Zimbabwe duty and surtax-free, too.
Goods covered by the agreement include goods grown, produced or manufactured in the territory of either contracting party and these include mineral products extracted from the soil, agricultural products, live animals, forest products, fish and other fish products.
Since trade agreements remove tariffs and other barriers between nations, this lowers prices; allowing goods to become competitive in foreign markets.
Harare's new dispensation entails reviewing a number of agreements. However, this will obviously take much longer and may not be part of this week's State visit which will be punctuated more by pageantry and symbolism.
Zimbabwe and Botswana share common cultural ties dating back to precolonial times.
It is common to find similar names and even totems across the border.
Just as in the case of Mozambique and Zimbabwe, some chieftainships overlap the border; with a lot of intermarriages witnessed.
And as elswehere he has gone, ED's message in Botswana is likely to be: Zimbabwe is open for business.