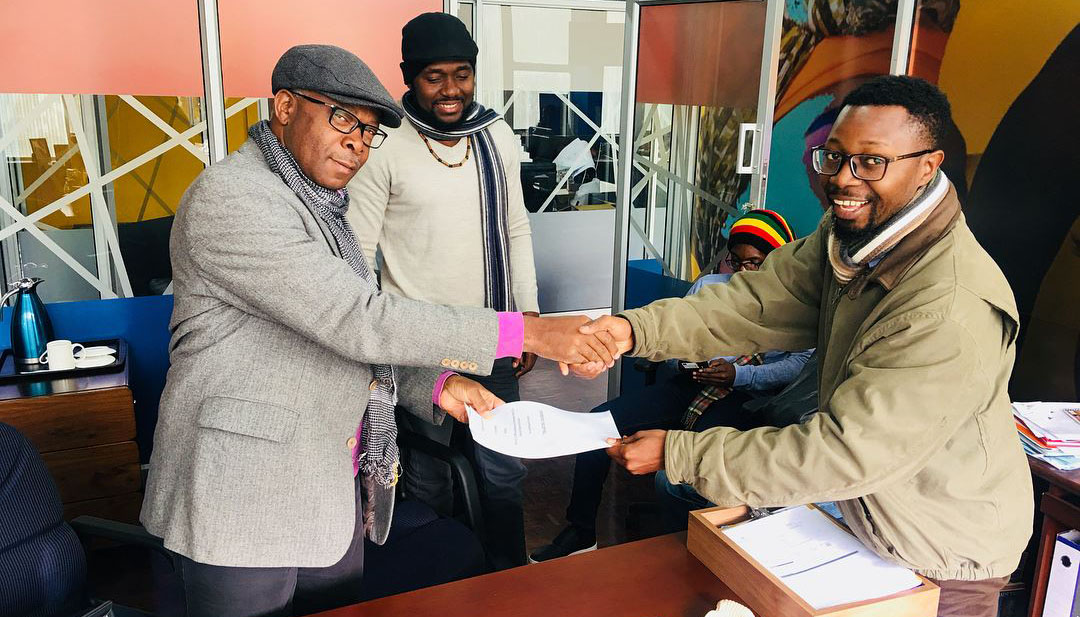 The Sunday Mail
Takudzwa Chihambakwe
ZIMPAPERS has over the decades evolved into a multifaceted media house that is at the crest of news companies in the country.
When the broadcasting element was added, Zimpapers went into a league of its own, disappearing over the horizon, leaving others playing catch-up.
Today, it dominates the airwaves in urban areas and has the most profitable radio stations in Zimbabwe.
To add to that, three months ago it acquired a content distribution services licence (TV Licence) and the troops have hit the ground running as they are already preparing to launch a news channel under the banner of Zimpapers Television Network (ZTN).
In the just ended election period, ZTN went shoulder-to-shoulder with international broadcasters to give viewers worldwide the latest on the 2018 harmonised elections.
But moving away from the world of politics, ZTN has also partnered with local filmmakers to produce a feature film dubbed "The Letter". The partnership sees big players in the film sector such as MMX, Joe Njagu, Daves Guzha and ZTN combining forces to produce a must watch feature film set to be launched this September.
"After my last feature film, 'Sinners', in 2014, I deliberately took a backseat as I became more focused on the business side of film," said Guzha, adding, "I searched for an organisation which had the biggest and widest footprint within Zimbabwe and my analytical study proved that Zimpapers was the best when it comes to distribution and marketing. In terms of high-end equipment, MMX became the preferred choice." Shooting the movie took the team just over a week.
"When you have an amazing, addicted and highly talented film crew headed by Joe Njagu as director of photography as well as the dedicated eye of Farai Chimombe as gaffer, it makes everything easy to achieve.
"Mesh it up with creativity and the talent of Emmanuel Mbirimi, Sarah Mpofu, Pryde Mpofu and Henry BJ Phiri playing your leads, then you can only celebrate how blessed you are. Teamwork applied by everyone is what made us shoot this high-end film in only eight days. The results are phenomenal," remarked Guzha.
This is the same model used by Njagu in his latest movie "Tete B", which was shot in just over two weeks.
ZTN managing executive, Nico Abote, said he is elated with the partnership and looks forward to collaborating with other filmmakers. "The main thrust of this partnership is to reintroduce co-productions of great magnitude. Our main role will be to market the film. Creating a lot of hype and extensively distributing it across the nation and beyond. We believe that many films have been made over the years but producers lack funding to market and distribute their productions. This is the gap we have come to cover," revealed Abote.
He said as ZTN, they aim to partner with as many local filmmakers as possible. "We are looking at building a film industry in Zimbabwe. We will be commissioning, partnering and supporting filmmakers in the future via our various platforms.
"We have a content distribution services licence and that in itself describes our duties as ZTN. We are here not just to create content but to also create distribution channels for it. Ahead are exciting times for local filmmakers with ZTN," said Abote.
"The Letter" is based on a true story of how people lost their jobs during the shake-up in the labour laws of 2015 and how this impacted on ordinary lives. It is a story of loss, family instability and societal havoc through the eyes of Simon (Emmanuel Mbirimi) and Victor (Henry BJ Phiri).