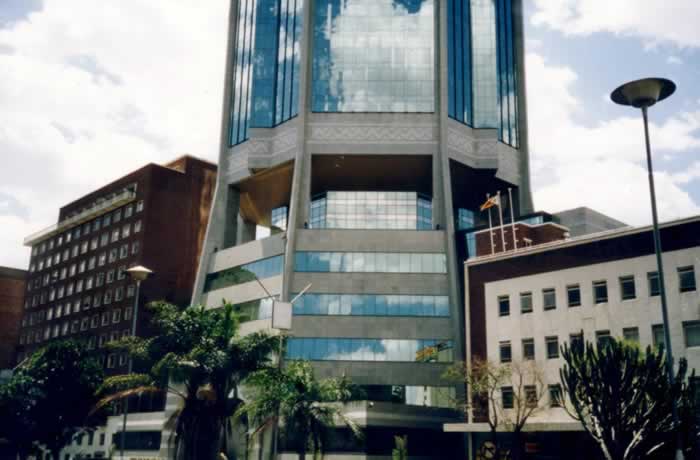 The Sunday Mail
Tawanda Musarurwa
Zimbabwe's balance of payment (BoP) position has improved on the back of the Reserve Bank of Zimbabwe (RBZ)'s export incentives programme.
The balance of payments, also known as balance of international payments of a country, is the record of all economic transactions between the residents of the country and the rest of world during a particular period of time (over a quarter of a year or more commonly over a year).
It shows the health status of a country's economy against rest of the world. Latest figures from the central bank show that the current account deficit stood at around 1,8 percent as at the end of last year from about 20 percent seven years earlier.
"The country's external sector position is showing signs of improvement on account of policy measures being taken by the Reserve Bank to boost exports, while moderating imports into the economy. Following these measures, the current account deficit to gross domestic product (GDP) ratio declined from a peak of 20,4 percent in 2011 to about 1,8 percent in 2017, mainly on account of improved export performance, coupled with a slowdown in non-essential imports," said RBZ governor Dr John Mangudya while announcing the mid-term Monetary Policy Statement last week.
"The export incentive scheme has continued to produce desired results of increasing exports across all the sectors of the economy."
Official statistics show that Zimbabwe's merchandise exports for the first half of this year amounted to US$2, 47 billion, a 36, 5 percent increase from US$1,81 billion realised over the corresponding period in 2017.
The increase was underpinned by growth in gold, platinum, chrome and tobacco exports.
On the other hand, merchandise imports for the period January to June 2018 amounted to US$3,3 billion, a 27,5 percent increase from US$2,6 billion realised over the comparative period in 2017.
The bulk of the country's exports comprise of gold, flue-cured tobacco, ferrochrome, nickel, chrome, and diamonds, among others; altogether contributing about 88 percent of export earnings for the period January to June 2018.
The bulk of the country's imports were made up of fuel (24 percent), electricity (3 percent), maize (1 percent), medicines (1 percent) and vehicles (1 percent).
Observers say local exporters of selected manufactured and agricultural products have been able to retain their export earnings in US dollars, a development that has enabled them to benefit from the depreciating value of the deposits in the banks, which has successfully encouraged certain export sectors.
The improvement in the country's BoP position is a significant reversal of what was prevailing in the country a couple of years ago. In 2016, Zimbabwe experienced net outflows of portfolio investment and other long-term capital, excluding foreign direct investment. This represented a dramatic reversal from the previous year, when Zimbabwe recorded a US$650 million inflow.  And by end of 2016, gross international reserves had fallen to US$310 million, or just over two weeks of import cover—an inadequate buffer against a contraction in net capital inflows equal to 5 percentage points of GDP.