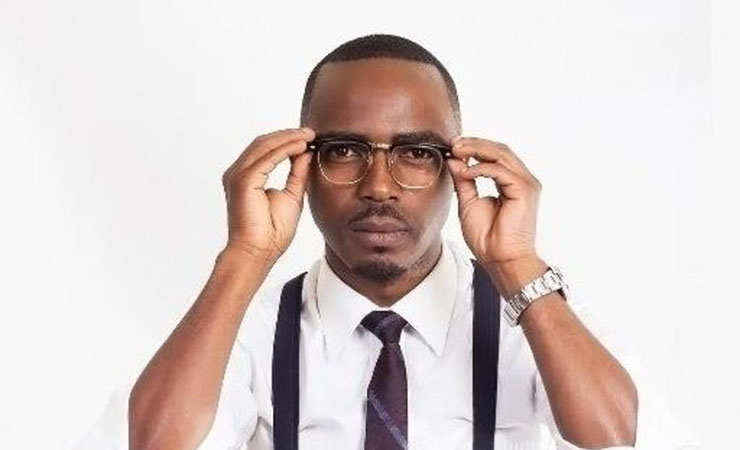 The Sunday Mail
Fatima Bulla
THREE Zimbabwean gospel artistes and a choir have been nominated for the African Gospel and Media Music Awards set for June 3 at the Stratford Circus Arts Centre in London in the United Kingdom.
Contemporary gospel music artistes Pastor Stanley Gwanzura, affectionately known as Pastor G, Jesse Priestly, Tembalami and Zimpraise are among the finalists.
The awards draw stiff competition among African gospel artistes from all over the world.
Zimpraise is among 13 finalists nominated in the Musical Group of Excellence and they will be up against choirs from Kenya, Ethiopia, Nigeria, the UK, Tanzania, Cote d'Ivoire, Ghana and South Africa.
Tembalami, Pastor G and Priestly seek to outdo each other in the Artiste of Excellence (Southern Africa) category where they contest veterans in the industry in the name of Pastor Benjamin Dube, Dr Tumi, Ntholozo Mbambo and Solly Mhalangu among others.
Celebrating 18 years of outstanding work in the gospel industry, Pastor G said that just being nominated indicated that gospel music has developed in Zimbabwe.
"There is no joy lost for me to be nominated in the same category with my countrymen. It means the gospel music industry in Zimbabwe has grown. It is such a great honour especially this year as I celebrate 18 years.
"To be recognised on such a level is tremendous," said Pastor G who has recently released a video dubbed 'Indestructible' in celebration of his 18 years on the gospel scene.
While it seems too long to be recognised on the international scene after being in the industry for 18 years, Pastor G said technology now plays a part in global connectedness exposing their work to the world.
"Well it's a journey and when we started there was no digital media and no global connectedness. Also my sound was not ready for the international platform," he said.
While Priestly has held one or two shows locally, he is slowly but surely becoming a household name having shared the stage with international artistes who include Israel Houghton, Micah Stampley among others.
His work mainly anchored on worship music, has seen him on tours in Africa and beyond since last year. He currently is in South Africa.
Priestly's latest album, "Totally Free" with 13 tracks and was released in 2014 left those who attended its launch in awe as he performed some of his tracks.
Priestly has been a backing vocalist to Pastor G and Prince Mafukidze having been introduced on the music scene by New Life Covenant Church music Label, Jabula Music in 2003.
It also has been a story of resilience for ZimPraise choir which celebrated a decade of praise and worship music production.
The contemporary inter-denominational gospel music outfit has been a reflection of success with their trophy cabinet bearing testament to the great work.
Formed in 2006, ZimPraise is a brainchild of MacDonald Chidavaenzi, Joseph Madziyire and Garikai Ndanga.
For Tembalami, who is currently on a tour of the US, the work he has produced music feels like a breath of fresh air.
A product of ZimPraise, Tembalami's journey in music can be traced back when he worked with Extra Large.
Produced by a UK based Christian Media and Events company with international affiliations, the AGMMA come as a huge endorsement to the work being done by local gospel artistes whose benefits have been eroded by piracy.
According to its website, AGMMA is the premier gospel event that recognises the gospel music talent that exists within the African continent and Christian media fraternity and beyond.
"The awards night is a culmination of its year long activities which include seminars, resource and networking events, regional concerts and career guidance.
"The awards seek to unearth, encourage, motivate and inspire musicians and media outfits to aspire to attain excellence in their ministries and businesses, and to be of better service to the kingdom."
Winners will be decided via an online voting system.