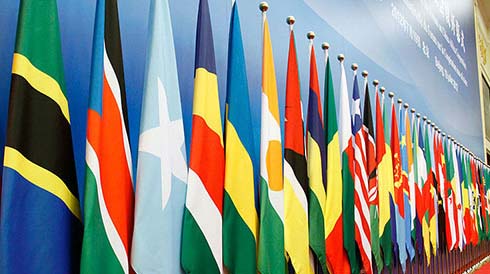 The Sunday Mail
Wallace Ruzvidzo
Sunday Mail Correspondent
ZIMBABWE is in line to clinch new economic deals with China, as the high-level Forum on China-Africa Co-operation (Focac), which is the premier engagement platform between the world's second largest economy and the continent's 55 countries, opens in Dakar, Senegal tomorrow.
Foreign Affairs and International Trade Minister Dr Frederick Shava will lead Zimbabwe's delegation at the two-day summit, which ends on Tuesday.
Since the first Focac summit was held in 2000, Zimbabwe has sealed several deals amounting to billions of dollars from the conference.
This year's Focac summit will chart the course of relations between China and Africa for the next three years.
In an interview with The Sunday Mail, spokesperson for the Ministry of Foreign Affairs and International Trade, Mr Livit Mugejo, said Focac presents a massive opportunity for Zimbabwe to further enhance the strong ties between Harare and Beijing.
"Already, Zimbabwe has benefited from several projects that directly came out of Focac, which include the expansion of Hwange Thermal Power Station, Kariba South hydro-electric expansion project, Victoria Falls Airport, Robert Gabriel Mugabe International Airport and the construction of the new Parliament building which is still underway.
"China remains a strategic partner of Zimbabwe in the health sector through donations of vaccines, rehabilitation of Wilkins Infectious Diseases hospital and the construction of Mahusekwa Clinic," he said.
Mr Mugejo said the summit would provide a platform to review progress on the Comprehensive Strategic Partnership that Zimbabwe enjoys with China.
"As you may be aware, Zimbabwe-China relations were elevated from all-weather friend to a strategic partnership. The summit, therefore, provides an opportunity for Zimbabwe to initiate new areas of co-operation which could strengthen economic co-operation between the two countries," he said.
Mr Mugejo said the summit will speed up projects that are already in the pipeline between the two nations.
"Among these projects are the establishment of synergies for the exportation of Zimbabwean citrus fruits to China, co-operation in water harvesting and irrigation projects which will benefit small-scale farmers and co-operation in clean coal thermal power generation as well as other renewable energy sources," he said.
Chinese Ambassador to Zimbabwe Guo Shaochun said the Focac summit is a milestone event that will boost co-operation between China and Africa.
Ambassador Guo said Zimbabwe and China have enjoyed good relations that have culminated in various projects being undertaken.
"This is another milestone event in China-Africa co-operation, especially under the constraints of the global pandemic. Since its inception in 2000, Focac has greatly boosted win-win co-operation between China and Africa and deepened our long-standing friendship.
"The next conference is set to make our co-operation more robust and tailored to the new realities in the global development landscape."
Speaking to journalists in Beijing ahead of the summit on Friday, spokesperson for China's Foreign Ministry, Mr Zhao Lijian, said this year's conference will take stock of progress on deals signed at the last Focac held in Beijing in 2018.
He said the summit aims to "deepen China-Africa mutual trust and elevate practical co-operation".
"It will be China's major diplomatic operation facing fellow developing countries this year and a grand gathering of the big, friendly family of China and Africa after the outbreak of Covid-19.
"This will deliver greater benefits to the people of China and Africa with tangible co-operation outcomes and build a China-Africa community with a shared future in the new era."
Mr Zhao revealed that China's State Council Information office on Friday released a white paper titled, "China and Africa in the New Era: A Partnership of Equals", elaborating on the principles of China's Africa policy put forward by President Xi Jinping.
"With ample facts and data, it captures the all-round, cross-sector and multi-dimensional co-operation between China and Africa, and documents the great journey of the Chinese and African people offering each other support and assistance in the new era," said Mr Zhao, in reference to the white paper.