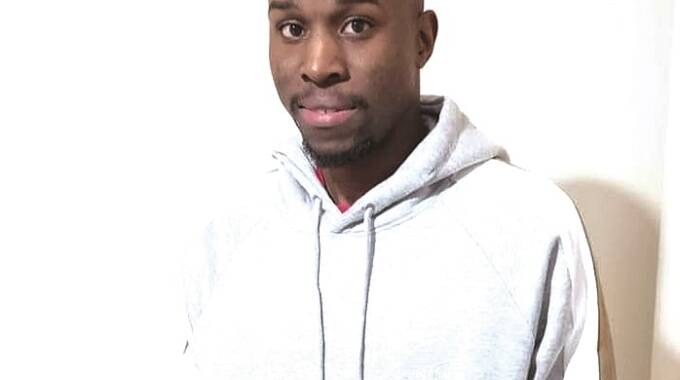 The Sunday Mail
Tinashe Kusema
Deputy Sports Editor
FOR most of his adulthood, Brighton Zhawi spent a larger  part of his spare time doing one of two things: either shadow cricketing (one of the common traits of every cricketer in the world) or reading every piece of inspirational sports-related literature he could lay his hands on.
To this day, the 30-year-old rates Damien Lillard as his favourite NBA player, and it is not because of the Portland Trailblazers' point guard's clutch game or his three-point shooting prowess.
It is not even because he enjoys Dame D.O.L.LA.R's music, as Lillard is known in rap circles.
Zhawi wakes up as early as 4am every time the Portland Trailblazers have a game, mainly because he is inspired by Lillard's humble beginnings.
He also loves Chicago Bulls' small forward Jimmy Butler, whose father abandoned him as a child; and James Harden, who was raised by a single mother in Compton, which is predominately known for gang violence and drive-by shootings.
What makes his story even more unique is the fact that basketball is more of a pastime for him.
His true love lies in cricket and journalism.
For the most part, he balanced the two quite well, as he spent the last 10 years writing on what he loves most (cricket), all the while playing the sport.
Zhawi has two First Class and 23 List A matches under his belt, during which he scored a collective 120 runs (52 First Class and 68 List A) and took 40 wickets (three First Class and 37 List A).
He also spent the last decade covering the sport with The Sunday Mail and later Zimpapers Television Network (ZTN).
Zhawi has since moved to the United Kingdom.
Now, after having joined Yeovil Cricket Club, the 30-year-old could very well have the chance to tick one last item off his bucket list — a possible Chevrons' call-up.
"First of all, I love the Chevrons.
"Ever since I started playing the game, I have always dreamt of playing for my country,'' Zhawi says.
"This was magnified when I started writing and got to know some of these players personally.
"Writing and hearing their stories gave me a better appreciation of the work ethic and gave me a better understanding of why the fans are so passionate and also critical of the team," he said.
He is, however, under no illusion that signing for an English club equates to an easy stroll into the national side.
"Playing for the Chevrons is still the endgame but for now, I just want to get back on the pitch and hopefully win some games for Yeovil.
"I am here (in the UK), 30 years old and some will say that my chance has come and gone, but one never knows.
"The reality is that if I want to play for Zimbabwe, I have to play in the Zimbabwe domestic league for at least a year and stand out.
"The current (ZC) selection panel is probably one of the best we have ever had in the country, and they reward standout performers with selection.
"My time here at Yeovil will be about getting my body in the best shape possible so as to prepare myself for that one last go at it."
He believes Yeovil will provide the platform he needs to take his game to another
level.
"The English conditions suit me well. I am a left-arm swing bowler and I want to perform well here," he said.
Much like Lillard, Zhawi comes from humble beginnings, as he was born and bred in the high-density suburb of Mufakose.
"I loved football when I was younger.
"In fact, were it not for cricket, I would have pursued a football career."
Zhawi was Kaizer Chiefs star Khama Billiat's captain in the Gwinyiro Primary School team.
"Growing up in the ghetto, I played every sport that was played on the streets.
"I tried my hand at tennis, football and athletics. However, when I was introduced to cricket, I got hooked as the sport is very addictive."
At Mufakose High 2, he excelled in cricket so much that he started playing for the first team as a Form One learner.
On the domestic front, he has played franchise cricket for Rainbow and Mashonaland Eagles.
His stint in the media also helped him interact with some of his local and international idols, who include Sikandar Raza.
"Some of my best moments in both cricket and journalism include meeting one of my favourite cricket players, Mitchell Johnson (Australian legend), during net bowling with Chevrons when they toured Zimbabwe.
"He left me brand-new bowling boots.
"I also had a very memorable interview with Justin Langer, who was Australia's head coach at the time.
"We exchanged emails and stayed in touch afterwards.
"He even reached out to wish me luck when I made my First-Class debut," he said.
Unfortunately, through all these ups, he was never able to break into the Chevrons' call-up conversation.
And, this was not due to a lack of trying, as he travelled across the country in search of more game time.
He tried his luck at Tuskers, Midwest and Mountaineers, and would have gone to Rocks if it were not for the fact that the franchise disbanded.
Zhawi can now only look to the future with optimism.
After all, perseverance has been his strength.