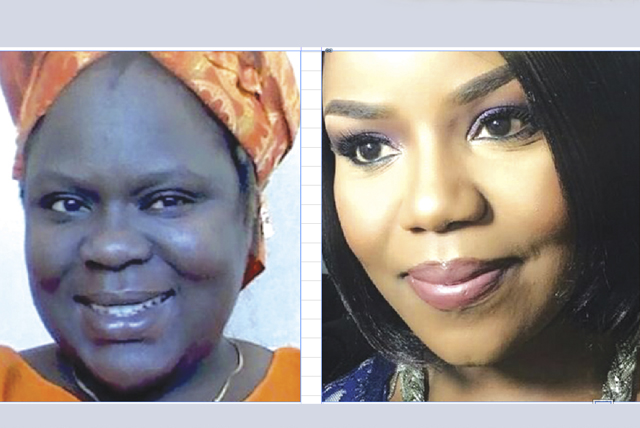 The Sunday Mail
Wendy Nyakurerwa Her Point of View —
An ugly giant dwells in our midst – gender based violence – in all its dreadful forms such as sexual violence and rape, domestic violence, human trafficking and child marriages.
While Zimbabwean women enjoy extensive legal protection through the Domestic Violence Act, societal discrimination and violence against them persists.
To that end, from November 25 every year, which is the International Day for the Elimination of Violence against Women, up to December 10, the Human Rights Day, Zimbabwe joins the rest of the world in commemorating the 16 Days of Activism against Gender Based Violence.
The 2016 international awareness-raising campaign emphasizes on efforts to end violence against women and girls and the commemorations are running under the theme 'From Peace in the Home to Peace in the World: Let us unite to end Gender Based Violence'.
However, activism against gender-based violence should not be limited to only 16 days, we look forward to a wholesome 365 days of action against violence. Recent local events paint a gloomy picture and necessitate that.
According to a 2015 report compiled by the Ministry of Women Affairs, Gender and Community Development, 68 percent of the 3326 women interviewed experienced some form of intimate partner violence (which includes physical, sexual or psychological abuse) by a current or former spouse or partner in their lifetime.
Of the 3274 men interviewed, 46 percent said they had perpetrated some form of violence in their lifetime.
The Zimbabwe National Statistics Office reported early this year that at least 21 women are raped daily in Zimbabwe, translating to one woman being sexually abused every 75 minutes. There has been an upward trend in the numbers over the past six years. Sadly, most victims suffer in silence due to fear of stigmatization.
When it comes to domestic violence, Great Zimbabwe University lecturers Messrs Maxwell Chuma and Bernard Chazovachii conclude that violence perpetrated by men against women, particularly in households, is viewed as a normal part of gender relations.
The victims might not realize that they are being abused; they might even play along, which is a travesty. Due to that, such cases often go unreported.
The silent victims need our help, the time for action is now. We assist by talking about it, not turning a blind eye. More worryingly, gender based violence can be found in much hidden places, we look closer and fish it out. An illustration will suffice.
Activists Ms Linda Musarira and Advocate Fadzai Mahere have been allegedly on a collision course with the law, on separate occasions for separate incidents.
They got arrested and appeared in court for cases that were independent of each other. Eventually they got bail, good for them. I won't get into any details of the cases, lest I be accused of contempt of court.
However l draw attention to the fact that Ms Musarira was behind the walls for longer than Adv Mahere since she had other pending issues before the courts.
Now for some weird reason, the Hashtag Revolution, whatever that is, concluded that there was a gender dimension to the whole case.  Being the hashtag revolution that they are, they immediately tweeted, "Is Zim justice biased toward looks?"
For maximum effect, they took Ms Musarira's picture that was taken under bad lighting and juxtaposed it with that of a well made-up Adv Mahere. Come on!
The clever bastards conveniently forgot to tag the two women that they were supposedly fighting for. Now, that is what l call thinly-veiled verbal sexual harassment, an attack on the women, gender based violence to be specific.
What does beauty have to do with the fact that the two women were behind bars? They are protestors, that's how the cyber population know them. No one has ever bothered to compare their looks because it is irrelevant to what they stand for.
Even though l do not agree with this duo's worldviews, the two women have very strong characters. They were attacked right there before our very own eyes on their battleground — the social media.
Initially l thought their silence on the matter was a calm before the storm and then … nothing! If the pair spotted those pictures, l doubt they were amused.
The voice is difficult to find under those demeaning circumstance. It is those small things that make or break spirits.
Feedback: [email protected] Twitter: @wnyakurerwa