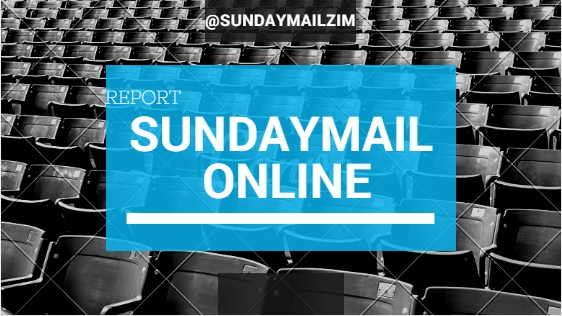 The Sunday Mail
Howdy folks!
A fortnight ago, the World Trade Organisation's Trade Facilitation Agreement (TFA) entered into force following ratification by more than two-thirds of the trade bloc's members.
About 113 WTO members have ratified the protocol, including Zambia, Mozambique, Botswana and Lesotho. Zimbabwe has not yet submitted the instrument of ratification, the same as South Africa and 49 other members.
The TFA is the first multilateral deal concluded in the 21-year history of the WTO.
In essence, it contains provisions for expediting the movement, release and clearance of goods, including goods in transit.
It also sets out measures for effective co-operation between customs and other appropriate authorities on trade facilitation and customs compliance issues.
It further contains provisions for technical assistance and capacity building in this area.
According to WTO economists, the TFA would add US$1 trillion to the world's income and create 18 million jobs in developing countries, an impact the organisation says is bigger than eliminating every remaining tariff around the globe.
While all these benefits are anticipated from the TFA, Zimbabwe has taken a back seat, maintaining that there is more to lose than gain.
"This will cause greater economic difficulty for a country such as Zimbabwe", Industry and Commerce Minister Mike Bimha is on record saying.
Minister Bimha opined that the country will not gain much from the agreement since Zimbabwe is a net importer as there will be facilitation of more imports than exports, which will harm the country's trade balance and balance of payment position.
Admittedly, Zimbabwe posted a deficit of US$2,38 billion in its trade with the rest of the world last year. Zimbabwe exported goods worth US$2,83 billion, with imports standing at US$5,21 billion.
"The (TFA) provisions also demand amendments to our legislation as well as large investments in infrastructure and capacity building," Minister Bimha also argued then.
For a country that is targeting to aggressively increase and diversify its exports, to ease the current liquidity crisis and accelerate its economic growth, can Zimbabwe really afford to be a laggard here? Can the country keep staying on the sidelines as other countries are harmonising their systems?
Members of the trading bloc that have not ratified the TFA are likely to find it increasingly problematic to attract trade-related technical assistance and capacity building support from different donors. Further, they may find it more difficult to mobilise foreign investment, as they will be regarded as not committed to the trade facilitation agenda.
Zimbabwe's foreign investment inflows have been declining in recent years and we can't afford to catalyse that negative trend.
It is also clear that bureaucratic delays and red tape continue to pose a huge threat to the movement of goods into the country and outside.
The Beitbridge Border Post, which handles the bulk of the country's imports and exports, and is also the busiest border post in Southern Africa, is often faced with hiccups in clearing traffic as a result of asymmetries in trade protocols.
According to the 2017 Doing Business Report, Zimbabwe's trading across borders ranking sharply dropped from 103 in 2016 to 148 in 2017. The time to import for border compliance is 228 hours, while the regional average is 144 hours.
Against the above background, Zimbabwe requires a trade facilitation mechanism that directly confronts all its challenges and responds to its demands. A TFA focusing on simplification, modernisation and harmonization of export and import processes therefore calls for serious consideration.
The TFA is actually coming to facilitate more rapid movement of goods across borders; such as through the release of products even before the determination of customs duties, expediting shipments from certain air cargo and prioritising perishable goods.
Members also establish a single window or entry point to participating authorities and shall publish information online on import and export procedures and establish contact points to respond to enquiries.
The argument by Minister Bimha that the TFA will facilitate more imports than exports can be conveniently taken care of by our existing policies, such as SI64 of 2016, which ensure that we do not import things that we can make locally. All we need is to weed out corruption and ensure that our borders are not porous.
We also have Bureau Veritas in place, which is providing consignment-based conformity assessment services at our ports of entry with a view to curbing the proliferation of counterfeit products into the country.
Later folks!