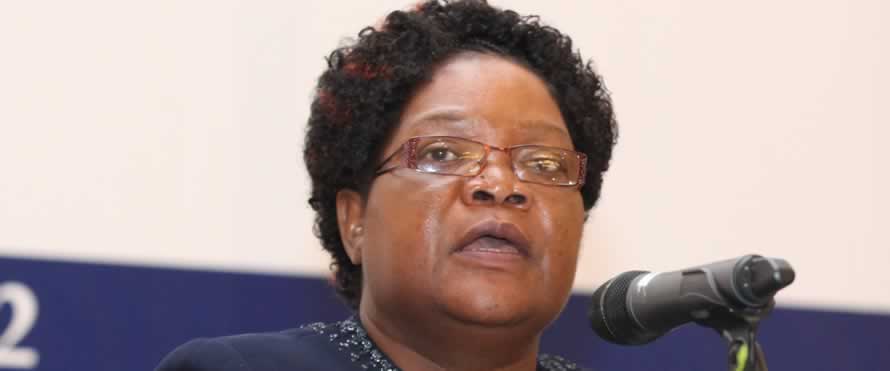 The Sunday Mail
Vice-President Mujuru yesterday denounced divisions in Zanu-PF, saying disunity would hinder the implementation of the Zimbabwe Agenda for Sustainable Socio-Economic Transformation (Zim Asset). The Vice-President called for party unity while addressing party supporters at Mataga Growth Point during victory celebrations for Mberengwa South parliamentarian Chiratidzo Mabuwa.
Zanu-PF Midlands province has been rocked by infighting, which, at one point, saw the Politburo suspend the executive. The province went for close to four months without a substantive committee.
"When there are squabbles within the party either between our Members of Parliament and or within the Presidium, there will be no development.
"Isu vakuru hatifanirwe kudhonzerana; ngatifambire pamwe. We should be united and protect the party's image. We should focus on implementing developmental projects as well as our economic blueprint.
"If we quarrel as MPs, it means even issues like the distribution of farming inputs would be delayed because there would be no harmony in the manner under which these inputs should be distributed to the people."
She said those fanning divisions and hampering development should be reported to superiors.
"We want you to even write anonymous letters informing your party leaders on people who are up to divisions. We don't want spies who are out to hamper development.
"We want meetings for development and they should include traditional leaders. We want to talk of development."
Vice-President Mujuru challenged MPs to fulfil election promises.
She added: "When we came up with Zim Asset, we set certain priorities which should be achieved first and foremost. This cannot be done when there are internal fights.
"Zim Asset says we should improve the conditions of living for the people in rural areas. We should also be focusing on improving value addition to our minerals instead of mere fights."
Meanwhile, the Vice-President said President Robert Mugabe was worried about rampant cases of child sexual abuse and murder.
"The President asked me recently on the role of traditional leaders in preaching peace within our communities as well as preserving our norms and values.
"There are rampant cases of murder with some killing their parents while others go as far as raping their daughters. Traditional leaders should play a part in addressing this."