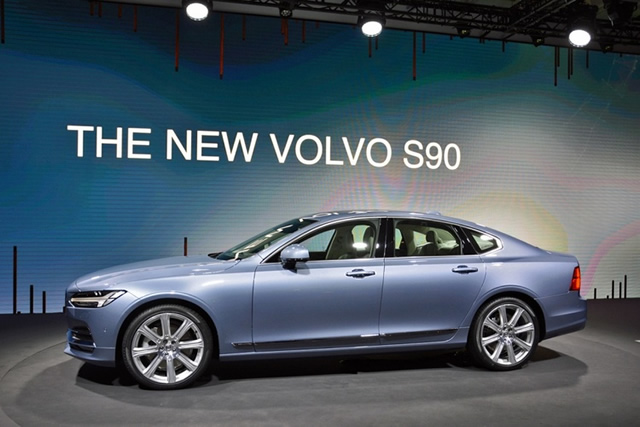 The Sunday Mail
THERE was a time when Ford Motor Corporation was "the" household name in the motoring industry.
During this time, Ford had acquired Swedish car maker Volvo and British icons Jaguar and Land Rover. These strategies worked well for Ford for a while, and then they became a curse.
Ford had too much in its plate and was not doing what every car manufacturer is supposed to do, which is investing in research and development.
Ford's own models suffered.
Jaguar models produced under the Ford stable like the X-type and S type signalled a death knell for the blue oval badge brand.
To date, these models didn't do so well and I can tell you that they are the worst models ever to be produced by "Jag".
Same goes for the Land Rover and Range Rover models.
They suffered the same fate as Jaguar under Ford.
Then came the Swedish brand Volvo, which had very poor sales globally and no exciting technological advancements like their peers and no exciting models to offer.
There was nothing that the Swedish carmaker could do since Ford wasn't investing much into research and development.
This explains why Volvo had, for a very long time, the same "boring" XC90 SUV for over 10 years whilst its rivals were churning out new models with newly developed engines during that period.
Salvation for the new models from Jaguar and Range Rover came when the brands were acquired by India's Tata Group.
This also gave Ford an opportunity to refocus and in the process unveiling the new Ford Ranger T6 with a host of new technologies and the all-new Ford Everest, the new Ford Mustang and the legendary Ford Lincoln Continental designed to take on the Mercedes-Benz S Class.
Back to Volvo, the defining moment came when Chinese automaker Geely acquired the brand from Ford in 2010.
Since then, the Chinese shareholder has never looked back.
Geely has reportedly invested US$11 billion into new designs and engineering.
This investment has already bore fruits in the form of the new Volvo XC 90 SUV.
You will find that a number of Volvo models have a number of parts bearing the (FoMoCo) letters which stands for Ford Motor Corporation.
Under the new shareholder, everything is Volvo and new technologies employed and new engines unveiled.
This has seen Volvo do away with the "problematic" T6 twin turbo engines which were found in the S80 and XC90 models.
This has also seen Volvo do away with the revered butt-kicking 4,4-litre V8 engine, which was also found in the S80 model line-up from 2007 and the XC90.
Thanks to research and development, Volvo has unveiled a new generation of T6 and T8 engines under its new Drive E engine family.
Now, Volvo's new T6 engine is no longer a 6-cylinder but a 4-cylinder with a turbocharger and a supercharger at once, which makes these four cylinders churn out a cheeky 316 horsepower.
The T8 engines produce 400 horsepower from the same 2-litre 4-cylinders which are turbo charged and supercharged at the same time plus an 80-horsepower electric motor.
This one is a plug-in hybrid and has a 9,2kWh lithium-ion battery.
The local Volvo dealership has already sold a unit of the new XC90 which is dubbed the "World's safest SUV".
These 4-cylinders are mated to 8-speed power trains.
Thanks to the US$11 billion investment in research and development from Geely, the new 2-litre 4-cylinder T8 engines from Volvo now churns more horsepower than the 4,4-litre V8 which curned out 315 horsepower.
This is what we call "Zesa" or "magetsi".
Gone are the days when safety was the only selling point for Volvo.
It has now come to the market with small engines churning more horsepower than 4,4-litre V8 engines it once built under Ford.
Enter the new game changer from Volvo – the S90, which hits the market next year.
The new sedan from Volvo will take on German's "Big Three"- Mercedes-Benz, Audi and BMW.
This is the model designed by Volvo to specifically take on the Jaguar XF, Mercedes-Benz E Class, Audi A6, the new Lexus GS and the BMW 5 series.
The days of jokes from Ford are over!
The S90 is likely to cause a stir and give rivals a run for their money.
Volvo is determined to upset. It has unveiled the V90, which will be station wagon version of the new S90.
Better days are ahead for Volvo. The breakaway from Ford was a timely blessing for the Scandinavian icon.
It's no longer about building safe cars at Volvo but environmentally friendly cars too.
To those that love big engines, Volvo has discontinued the 4,4-litre V8 which was to date the "beast" in the Volvo stable.
The new "666" from Volvo is now the hybrid plug-in 2-litre, four cylinder T8 with both a turbo charger and supercharger and 80 horsepower electric, thanks to R&D (research and development) and US$11 billion investment from the Chinese shareholder.
Could this be the rebirth of the 89 old Scandinavian icon?
Time will tell. But so far, in the last six years after Ford, so far so good!