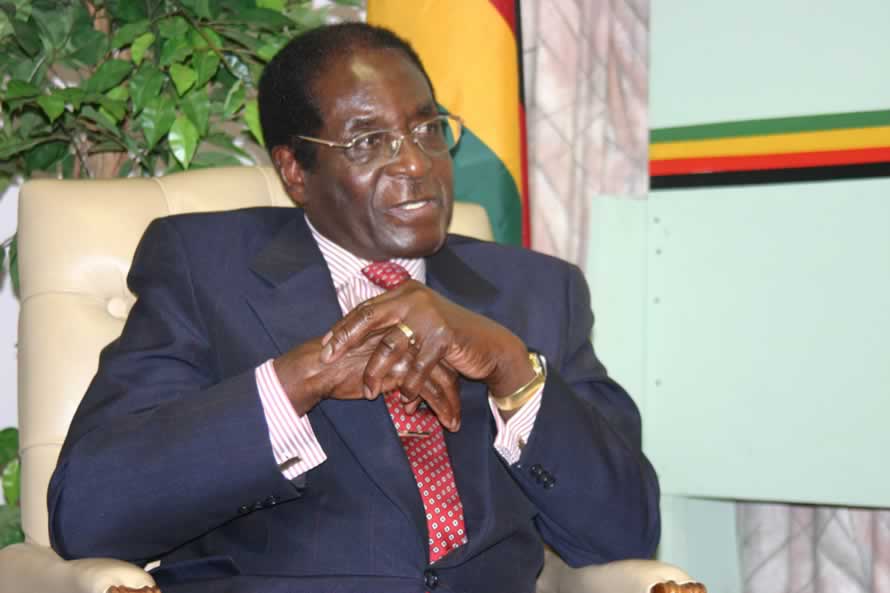 The Sunday Mail
Levi Mukarati Deputy News Editor
President Mugabe has warned senior Zanu-PF officials against fighting over positions that will be decided at the party's elective congress in December, saying leadership should not be driven by selfish interests. He also said unity was key to the successful implementation of the Zimbabwe Agenda for Sustainable Socio-Economic Transformation (Zim Asset).
Speaking before hundreds of party supporters who welcomed him from the 69th United Nations General Assembly yesterday at the Harare International Airport, Zanu-PF's First Secretary and President said those aspiring to higher office should derive their mandate from the majority.
In recent months, there have been nasty word exchanges among party officials eyeing top posts at congress.
All topmost positions are open to contest, although President Mugabe is not expected to be challenged following his 2013 election and recent endorsement by the Women's and Youth leagues.
Home Affairs Minister Cde Kembo Mohadi has declared interest in one of the two VP posts.
And assuming National Chairman Ambassador Simon Khaya Moyo is elevated to one such post, an intriguing tussle to succeed him is likely to emerge.
Names such as Ambrose Mutinhiri, Obert Mpofu, Cain Mathema and Phekezela Mphoko have also been linked to the Vice-Presidency and Chairmanship.
Preparations for the Congress are progressing well and secretary for administration Cde Didymus Mutasa wrote to provincial chairs two weeks ago officially informing them of the quinquennial gathering.
The congress agenda is also being crafted in keeping with provisions of the party constitution.
Drawing cheers from the welcoming party, President Mugabe said: "We do not want those who are selfish. No. We should look into the aspirations and problems of the people. If you, a position-holder, think you are the only one who should be looked up to by the whole party and be praised, we say down with you.
"Unosungirwa kubatana nevamwe; wobatana nevamwe (nekuti) hukuru hwako hunobva mukuonekwa kuti mubasa rauri kuita wakabatana nevamwe here? Une zvinangwa zvekusimudzira musangano here? Une zvinangwa zvekusimudzira hunhu hweruzhinji hwevanhu here?"
He added: "Ndomusangano wedu. Vakuru vemusangano varipo kwete pakuzvisimudzira ivo, asi kuti vave vanotungamirira basa rekusimudzira ruzhinji rwevanhu.
"Vamwe vakuru vedu vanenge vakuda kuzvitarisa ivo. Zvino tinoti kwete, handizvo. The party comes first. You are a servant of the party. Even the President is a servant, number one, of the party.
". . .We are left with only two months to the congress. Let's go there united without fighting each other, and observing the values and principles of the party."
The President said unity was not only critical to the smooth running of Zanu-PF, but also in ensuring the successful implementation of Zim Asset.
"We have a journey and that journey is for Zim Asset. A journey to uplift ourselves. If we fail to unite, the work we want to do will not succeed.
"The objectives that have been set to uplift the livelihood of the people need us to be united. Let us remain united."
Among those who welcomed Cde Mugabe included Vice-President Mujuru; Information, Media and Broadcasting Services Minister Professor Jonathan Moyo; Environment, Water and Climate Minister Saviour Kasukuwere; Harare Metropolitan Provincial Affairs Minister Miriam Chikukwa; service chiefs, senior Government officials and Zanu-PF Harare members.