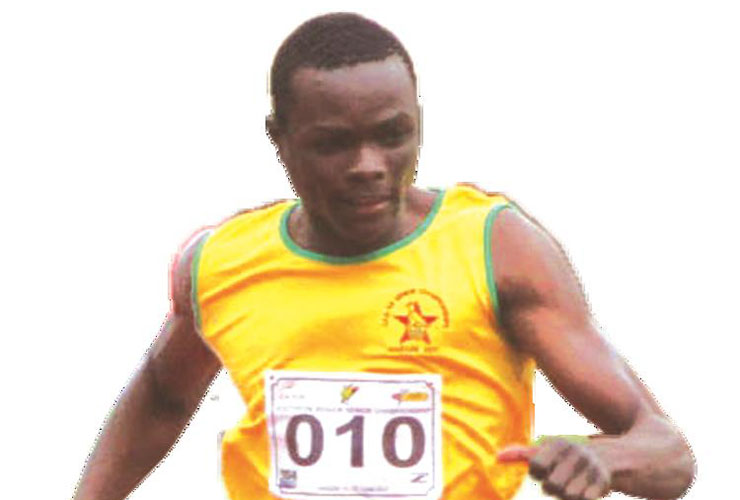 The Sunday Mail
Ngoni Makusha needs little introduction.
A member of the golden generation of Zimbabwe athletics – alongside Gabriel Mvumvure, Brian Dzingai and Brian Mada in the early 2000s – much was expected of the 30-year-old longjump and short-distance star.
Makusha rose to prominence at the 2008 Beijing Olympics where he came within a centimeter of collecting Zimbabwe's first medal in track and field events in the longjump at the quadrennial games.
Later, the Chitungwiza-born 100 and 200m sprinter migrated to the United States, setting Florida State University alight with his speed as he won the Bowerman Award, as well as longjump bronze at the 2011 IAAF World Athletics Championship in South Korea.
Unfortunately a raptured Achilles during a routine training session in 2012 stalled his promising career as he would miss both the London and Rio Games.
So is that end of Ngoni Makusha? Well, not exactly.
Believe it or not, but there is another young and promising athlete who who is also called Ngoni Makusha.
The 23-year-old Makusha chuckles at the coincidence, noting how many people think he is the older Makusha whenever his name is mentioned.
"It's funny … already I have received two or three calls from journalists thinking I am the other Ngoni. I am now used to it," he says.
"We are identical in every way and people often mistake me for him. We look alike, run similar races, both come from Chitungwiza and it doesn't really help matters that we have the same name and surname. Hopefully, I can live up to the expectations and standards he has set."
Born on June 29, 1994, Ngoni Methukela Makusha was bred in the town of Chitungwiza – where the older Makusha also hails from.
The second-born in a family of three, the son of Obias and Roselyn Makusha started athletics when he was eight at Fungisai Primary School, mainly concentrating in sprints.
"I have always been fast and it seemed almost a foregone conclusion that I would excel in the 100 ad 200m races.
I did try longjump and cross country, but it didn't really go hand and hand with my speed," he says.
The younger Makusha only turned professional last year but already has big dreams of representing Zimbabwe on the grandest stage of them all – the Olympic Games.
"I started taking the whole running thing seriously last year. I posted my time on my Facebook account and Ngoni (Makusha) liked my post and later reached out to me via a message curious as to who I actually was.
"We spoke at length, found out we had no relations but have been good friends since.
He gave me some sound advice as to how I can train, improve my speed and deal with challenges and injuries that will come my way in this profession.
Now my dream is to qualify for the 2020 Olympic Games in Tokyo and hopefully run alongside him," he reveals.
The younger Makusha was one of the athletics who represented Zimbabwe at last weekend's Confederation of African Athletics Southern Region (seniors) Championships at the National Sports Stadium in Harare.
While he missed out on a podium finish, Makusha clocked a personal best of 10,02s in the 100m, bowing out in the semi-finals.
"I was nursing an Achilles injury and wasn't really expecting to win a medal. It ended up being a good outing as I finished with a personal best time of 10.02 seconds in the 100meters.
"Now, I can add identical injury to the list of similarities that exist between me and Ngoni," he says with a laugh.