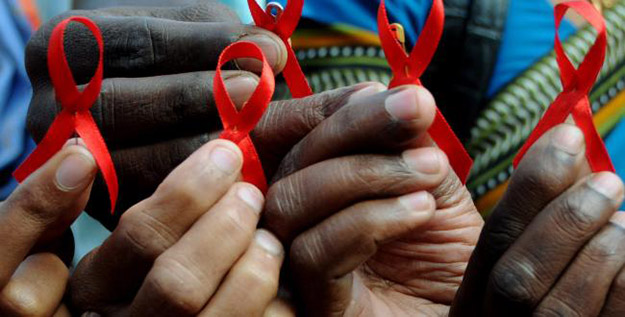 The Sunday Mail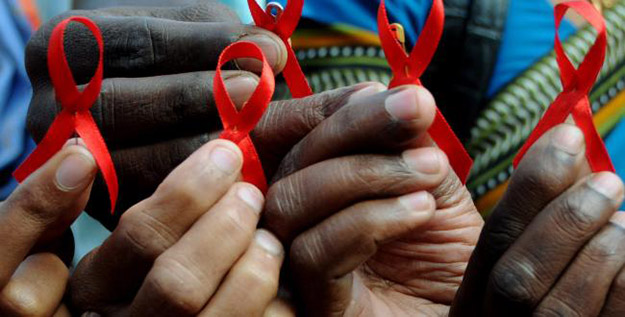 Sharon Kavhu
The deaths dropped from 170 000 in 2003 to 60 000 last year, marking a major decline of at least 64,7 percent. While such statistics portend the fall of the health nemesis that is HIV and Aids, it remains imperative for the country to maintain an overarching two-pronged approach where institutions and the general populace play their respective roles.
The death reduction is largely attributed to institutional initiatives such as the Anti-Retroviral Treatment (Art) programmes, awareness campaigns, circumcision and advocacy around correct condom use.
The Aids Levy has also financed critical programmes, alongside the Global Fund and donor support.
On the other hand, the HIV infection rate dropped to 8,1 percent in the last quarter of 2013 from 9,89 percent during the same period in 2012, a development attributed to behaviour change.
Read together, institutions and the general populace both contributed to the drop in these two key statistics, making it all the more clearer that fighting HIV and Aids is not the sole responsibility of Government and non-governmental organisations.
The public has a major role to play, too, a role that seems rather simplistic, but remains a potent weapon against HIV and Aids.
When the pandemic first afflicted Zimbabwe, many died due to lack of knowledge and effective combating methods. Treatment was also priced at a premium, pushing the requisite drugs beyond the reach of many.
The country then entered a phase where awareness campaigns became intense and access to treatment improved, yet a good number of the recipients of this vital information remained nonchalant, believing the virus would not visit their doorsteps.
To the credit of institutions, the robust advocacy has vastly changed attitudes and transformed mindsets.
There is now a greater response to early treatment and counselling.
Put simply, there is general acceptance that HIV and Aids is a reality eliciting prompt responses.
The National Aids Council (NAC) 2012 Annual Report shows that 88 368 501 male condoms were distributed in 2012 compared to 52 900 269 in 2011 while 4 691 762 female condoms were distributed in 2012 compared to 2 383 369 in 2011.
The increased condom use can be read as evidence that more people have acquired knowledge about the virus and how to protect themselves. Due to this increased knowledge, Zimbabweans have increasingly realised the importance of HIV testing and counselling, Art initiation and healthy lifestyles.
Unlike in the 1990s and early 2000s when a lot of myths, stigma and discrimination accompanied HIV and Aids, a good number of locals have developed a better understanding, thereby contributing positively to the national HIV response.
A preliminary report of the 2013 HIV estimates presented to various stakeholders in Harare recently indicates that 49 605 adults died in 2013 compared to 50 230 in 2012.
In 2003, 36 000 children below 14 years died, but the figure has declined sharply with 10 795 deaths being recorded last year. NAC also states that HIV-related deaths declined to 1 000 per week in 2013 compared to 3 000 per week recorded the previous year.
The encouraging statistics are, apart from other identified factors, linked to Art programmes introduced since 2004. Art consists of a combination of at least three anti-retroviral drugs that maximally suppress HIV and stop the progression to full-blown Aids.
Huge reductions have been seen in rates of death and suffering when a potent ARV regimen is used, particularly in early stages of the disease, according to the World Health Organisation (WHO).
HIV prevention trials carried out in 2011 show that Art does not only suppress HIV, but also reduces the chances of transmission by 96 percent in couples where one lives with the virus and the other would have tested negative.
Art used to be centralised at hospitals only, resulting in many clients dying as they defaulted after failing to travel to the health centres to collect drugs. The decentralisation of the programme to rural, council and district clinics later helped reduce deaths.
Nac monitoring and evaluation manager Mr Amon Mpofu said early Art initiation has saved many lives.
"If Art initiation is delayed, one's immune system may be severely damaged, leaving the person with a CD4 count of less than 200.
Having a low CD4 count exposes the person to opportunistic infections that could lead to death.
"We are saying early Art initiation has contributed to the reduction of HIV-related deaths.
NAC has been conducting sensitisation programmes, alerting communities on the essence or HIV testing and counselling together with early Art initiation."
The Prevention of Mother-to-Child Transmission (PMTCT) programme — introduced in 1999 and now being administered at more than 1 650 health institutions countrywide — has also helped matters.
The programme has contributed in reducing HIV-related deaths among children below 14 years.
In certain instances, infants born to HIV-positive women died before they turned a year old, but this is fast changing, thanks to PMTCT. "The initiation of the PMTCT programme has saved the lives of a lot of infants born by HIV-infected mothers because the anti-retroviral drugs that are taken by the mothers prevent the virus from being transmitted to the unborn baby," said Dr Angela Mushavi, the Ministry of Health and Child Care national PMTCT co-ordinator.
"Before PMTCT, some mothers even died while giving birth due to HIV-related infections that are now being prevented by the programme."
The lives of HIV-positive newborns whose mothers would have delayed Art initiation are also being saved through Early Infant Diagnosis (EID) which is the HIV virological testing used to diagnose HIV infection in infants. It is essential for ensuring timely initiation of Art.
Initially, it used to take at least 18 months before the infants were initiated onto Art due to the use of antibody tests. This subsequently reduced the babies' chances of survival.
However, in 2007, the ministry introduced a new method of testing known as DNAPCR, which quickened diagnosis and Art initiation from 18 months to between four and six days.
Dr Mushavi added: "The reduction in time saved the lives of a lot of HIV-infected babies and delivering mothers in the long run. Chances of survival are also determined by the existence of the mother.
"If the mother dies when the baby is below 12 months old, the chances of survival for the baby also decrease.
"Breastfeeding strengthens the infant's immune system and prevents diseases that can kill infected infants such as pneumonia or diarrhoea. Therefore, the survival of the mothers after delivery has also contributed to the reduction of HIV-related deaths."
The strengthening of Voluntary Medical Male Circumcision (VMMC) programme has also played its role as experts have proven that circumcision reduces HIV transmission by at least 60 percent. Since last year, over 200 000 men have been circumcised.