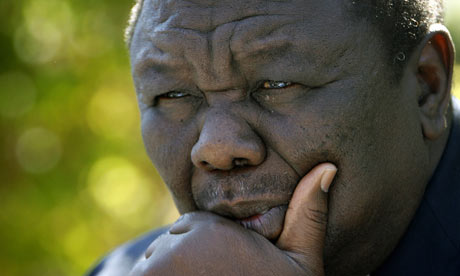 The Sunday Mail
Joram Nyathi Group Political Editor
Zimbabwe's unemployment rate is estimated by opposition parties, civic society and some private economists at nearly 80 percent. That's a huge figure by any standard. But there is politics to be made in gloating about that figure.
Not surprisingly, Government puts the figure much lower, especially given that its opponents deliberately discount people engaged in micro-enterprises and the informal sector in general.
Companies are reportedly closing down at an even greater rate, especially in Bulawayo where business has always been very lethargic even at the best of times. It long lost its status as the country's industrial hub and a number of companies have been relocating to Harare due to perennial water challenges.
However, latest figures from NSSA indicate even in Harare the situation is not rosy.
About 711 companies have shut down this year, throwing over 8 000 people out of jobs.
Many others have been de-registered because they have failed even to launch operations.
The picture is pretty grim.
Not quite, if you are one Morgan Tsvangirai and it is a Workers' Day commemoration and you are dreaming of days gone by when you were a popular secretary-general of the Zimbabwe Congress of Trade Unions.
Caught in such an unkind time-warp, you want to grandstand and whip up the emotions of a people enervated by joblessness, people who, in their silence or muted voices, see you as the loser of the last election and a traitor to a struggle to which they tethered their future, but you let them down, again.
This is the same Tsvangirai who is under siege from within his own party for both failure and overstaying his welcome.
So while he would love to reel out such grim unemployment statistics and the rate of company closures to demonstrate the scale of Zanu-PF's failure, he won't appreciate the irony of appealing to the few workers who still have a job to go into the streets, perhaps get the economy worse and risk their company shutting down before they can come back.
Tsvangirai told the workers who had come for the commemorations at Gwanzura Stadium in Highfield on Thursday that they had to take action to force Zanu-PF to act on the economy.
"Nothing will be addressed without action," Tsvangirai told what remains of his supporters.
"Companies are closing down and graduates are facing a bleak future," he said.
"Nowadays everyone is an informal worker."
Zimbabwe's economy has suffered a prolonged shock period since the launch of the land reform in 2000.
While ordinarily this should have taken a relatively short period, the imposition of sanctions by Britain and her conscripted European Union and US allies ensured the recovery process took as long as was necessary to force the Zanu-PF Government out of power or at least serve as a warning to other similarly inclined Africans that such deviance by former black colonies attracted severe punishment.
Zimbabweans have stoically endured that punishment, learning to eke out a living whichever way they can and praying for an end and a speedy recovery.
They are daily engaged in a painful existential fight. The good rains this season might mean a lot of relief.
It is therefore ludicrous to believe that they would want to readily inflict another shock on the fragile economy just to massage Tsvangirai's ego which was badly bruised in the July 2013 harmonised elections.
His subalterns are not giving him reprieve either and he is a man who is not sure who or how many people are on his side.
His very relevance is being questioned across the board, including his erstwhile close buddies in civic society.
A normal leader who would be president would have accepted his fate by now, a defeat foretold by many surveys well before the harmonised elections of 2013.
But being who he is, he still dreams of another "final push", that possibly it might just be feasible to cross over to State House.
He can't accept that his is a dead dream, not just a dream deferred.
He is writing an incongruous swansong that seeks to subvert whatever little remains of his soiled legacy as an opposition leader who tried too much; puffed himself to breaking point, and indeed burst like the proverbial Humpty-Dumpty.
This should be self-evident in the way he has failed to grasp the changed dynamics, even as explained by his new nemesis, MDC-T secretary-general Tendai Biti, that the "Mugabe must go" mantra has lost appeal with Zimbabweans.
He is still working around the same tired theme, casting around for grand coalitions and searching within his ever-shrinking "tent" or "cockpit" for those who can accompany him on the mission to "dislodge Mugabe and Zanu-PF".
Zimbabweans are looking for leaders who have a vision for the future, leaders who can marshal people's energies towards greater economic productivity within extant resource constraints.
Many Zimbabweans are fully aware that the greatest challenge the country faces are economic or rather, financial, to begin to implement the basic requirements of Zim Asset.
There is need to mobilise resources, not destructive or diversionary street protests.
If any political change must come, this has to be through a general election in 2018, the same way Tsvangirai has been insisting that those who want him to leave the MDC-T presidency must wait for congress.
Of course nobody is saying Tsvangirai should stand on any public platform to support or endorse Zanu-PF policies.
That would negate the very grounds for the formation of the MDC.
He must be seen to stand strong, to have deserved the faith reposed in him, to have used the resources given to the party in the past 15 years in a worthwhile cause and that his failure was the result of cunning and cheating by those he was sent to remove from power.
He must go down fighting, a victim of a virulent system which is not amenable to simplistic analysis. But the best he can do for Zimbabwe is to stop discouraging foreign investment by pretending that Zanu-PF is the first to implement indigenisation and black economic empowerment policies.
If anything is wrong at all, it is that Zanu-PF is implementing these policies as if it owed those who voted against it an apology.