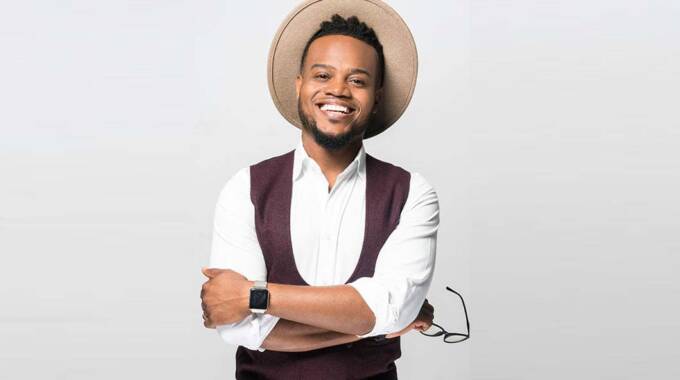 The Sunday Mail
Society Reporter
GOSPEL music fans are highly expectant of American musician Travis Greene's forthcoming show that is set to be held at the Celebration Centre in Harare on December 10.
Dubbed "The Shift", the gig promises to be an explosive one if positive reactions on social media are anything to go by.
"A great artiste indeed. I love 'the God I serve knows only how to triumph, my God will never fail. I'm gonna see a victory . . . I'm not backing down to any giant . . . I know how the story ends . . ." commented Shellyter Tapa Tapfuma on Facebook as she responded to the announcement of Greene's show.
Belin Natasha Choga Mauzwa simply wrote: "For the love of Daddy's home, I will be happy to attend this event."
For the show organisers, the positive vibe towards the gig has been encouraging.
"We await your coming with much joy, I surely will be there," said Racheal Russell, while Mai Ethan-George wrote: "Great show this will be!".
Gospel music fans are considering the show a "festive warm-up".
Greene, who has been a fixture on the Billboard charts, is well-known for his mesmeric live performances.
Organisers have also managed to put together a solid line-up of supporting acts, with the likes of Minister Mahendere, Takesure Zamar Ncube, Joyful Praise Choir and Pastor Bonnie set to take to the stage.
"Come expectant of a miracle, as 'The Shift' is an opportunity for us to worship together and close the year on a high.
"We have selected a line-up of seasoned performers and worshippers whom we believe are going to add a new dimension to the show," said one of the organisers, Rudo Magwenzi of Set-Up Events.
Meanwhile, tickets to the concert have been reduced to US$20 from US$30, courtesy of the headline artiste.
"We have received a sponsorship package from the main guest artiste, Pastor Travis Greene, which saw us reducing the price of our tickets to accommodate more worshippers.
"We are also blessed to continue getting sponsors of this magnificent event, which include Celebration Conferencing Centre, Ezulwini Villa and Star FM.
"All of these are actively participating in the pricing model."
In a message to Zimbabwe, Travis Greene expressed why he had decided to chip in and sponsor some of the tickets.
"I have some really exciting news for you! I love Zimbabwe so much and believe in what God is doing in your nation. I have decided to sponsor a limited number of tickets for this event at a very special price."
"You can now get a standard ticket at only US$20. There is also a group discount, where 10 tickets are being sold for US$150."
Greene shared the stage with the high-flying Everton Mlalazi in September this year when they performed at the FNB WOW Festival in Lusaka, Zambia.
A five-time Grammy nominee, Travis Greene has won numerous awards, including two Music Billboard awards and 11 Stellar Awards.