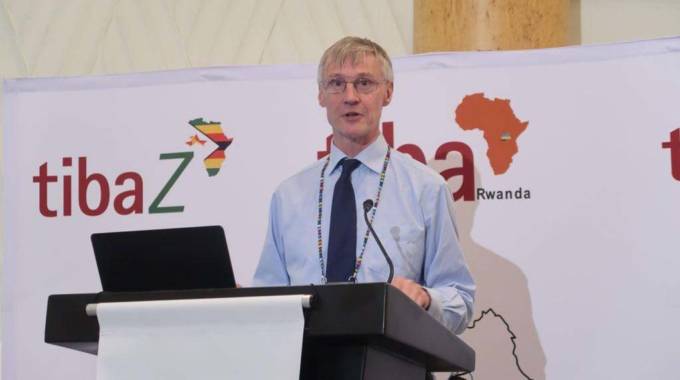 The Sunday Mail
Sunday Mail Reporter
Regional multi-disciplinary health research programme Tackling Infections to Benefit Africa (TIBA) will today convene a two-day international conference in Victoria Falls to deliberate ways the continent can fight neglected tropical diseases.
Delegates from multilateral bodies such as the World Health Organisation and African Academy of Sciences will join TIBA members from nine African countries for the meeting in the resort city.
In an interview, TIBA programmes director, Professor Mark Woolhouse, said the meeting will map a way forward on how to fight neglected tropical diseases on the continent.
"We are celebrating the milestones achieved over the past five years and to also map a way forward on the agenda that was set in Kigali, Rwanda recently," he said.
"So we will be deliberating with stakeholders on how to tackle neglected tropical diseases."
Measures put in place by Government to curb neglected tropical diseases have saved lives. He said Zimbabwe had registered commendable progress in curbing diseases such as bilharzia and more recently infectious illnesses such as Covid-19.
"An example of how the Government has responded swiftly to health matters is how it responded to the Covid-19 pandemic," he said.
"We worked on a study that showed that oxygen was an integral component in health centres during the Covid-19 pandemic and this information was shared with the Government of Zimbabwe.
"Government then made a significant investment in an oxygen plant, an investment that most countries, even in some developed countries, are yet to have. We have also seen reduction in bilharzia and malaria in the country which shows that huge investments have been made."
Prof Woolhouse said the conference will be a celebration of milestones achieved over the past few years.
"The organisation works with the University of Zimbabwe to do research and the model is replicated in all countries in the programme," he added.
"Work has been going on for five years so we are planning on what TIBA should focus on over the next five years."
Prof Woolhouse said US$10 million had been set aside to fight neglected tropical diseases in Africa.
Botswana, Kenya, Uganda, Rwanda, Tanzania, Sudan, South Africa and Zimbabwe are part of the TIBA programme.