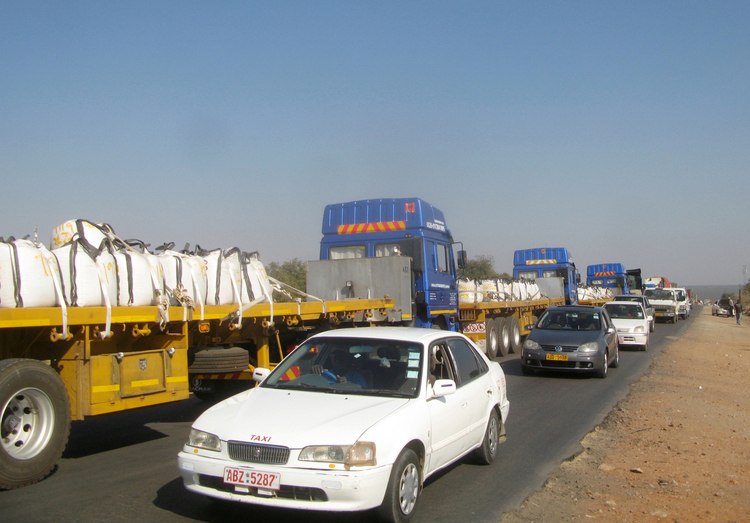 The Sunday Mail
Thupeyo Muleya and Kuda Bwititi
Police have arrested 71 people in connection with last Friday's violence in Beitbridge, with emerging evidence linking the disturbances to a sinister "third force". Some of the suspects are known political activists who have tried to incite violence in Harare over United States dollar cash shortages, and – before that – the relocation of vendors from the capital city's central busines district.
Authorities also suspect involvement of criminal elements who deliberately stoked chaos so that they could loot goods from shops, warehouses and cars at the border town that is the major port between Zimbabwe and South Africa. Zimbabweans have been known to stage peaceful demonstrations, and with many of those at Beitbridge Border Post on Friday presumed to be businesspeople, authorities believe the sudden and acute violence pointed to deliberate instigation by elements not directly involved in cross border trading.
The characters under scrutiny were wearing T-shirts emblazoned with the the hashtag "Tajamuka", while others had professionally printed banners denouncing Government's decision to ban the bulk importation of certain commodities that are manufactured locally through Statutory Instrument 64 of 2016.
The T-shirts have been seen at street demonstrations by opposition political parties in recent months. Zimbabwe Cross Border Traders' Association president Mr Killer Zivhu said the protestors were unlikely to be cross-border traders as that constituency often engaged Government formally and had no reason to resort to violence.
State Security Minister Kembo Mohadi told The Sunday Mail that 71 suspects were picked up on Friday night and were in Police custody last night.
Minister Mohadi – who is also the Beitbridge East National Assembly representative – said: "What do you want to achieve by burning infrastructure and private property? These criminals are not even from Beitbridge. Since time immemorial, that's not how we solve grievances in the town. We suspect a third hand was involved in all that chaos."
He also lashed out at the Zimbabwe Republic Police saying, "The police should have contained the situation on time. They had vital information which they could have used to prevent this from happening.
"This is wrong; we can't accept that. How can you have thugs destroying key infrastructure when we, as Government, are building? The situation has been contained as roads have been reopened. Criminal elements have withdrawn to their shells, fearing security patrols."
Beitbridge Town Council chair Mrs Showa Moyo weighed in: "The point is we will have to use ratepayers' money to fix that damage. However, we don't even get a grant from the money at the border post. We are worried these criminals are not even residents of this town and only came to create mayhem."
Zimbabwe Cross Border Traders' Association president Mr Killer Zivhu, whose grouping met at Chitungwiza Aquatic Complex yesterday morning to take stock of the situation, said the protestors were not cross-border traders.
"The violence in Beitbridge was regrettable. That is not the right thing to do. Whenever we have grievances, we should not resort to violence. People burned a Zimra warehouse, but the goods that were inside were ours.
"So, if you are a cross-border trader and are demonstrating, burning warehouses, you will not be fixing Zimra officials, but fixing yourself. We do not want to go into the streets and show people our anger. We would rather sit down with the responsible minister and discuss our problems.
"If we are to fight, it must be in the boardroom with the minister. It makes no sense to get into the streets and destroy stuff to show our anger. We voted the ministers into office thus they are accountable to us. So, if someone extends an invitation to (cross-border traders) to demonstrate, tell him/her to go alone and that Zivhu will demonstrate.