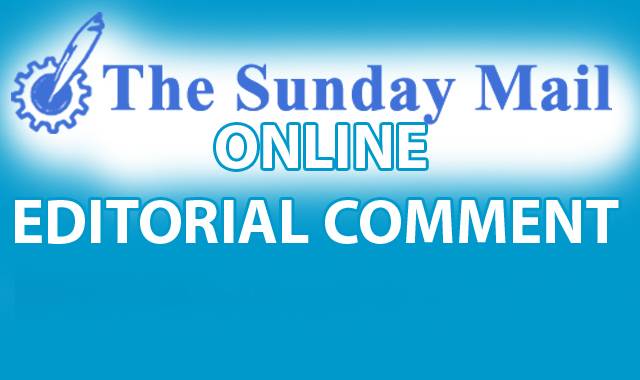 The Sunday Mail
The first step towards redemption is sincere introspection; sustainable change comes from within.
As long as half truths are told, transformation remains a fallacy.
But then it is never easy to admit one's shortfalls. To point out all ugly spots and recommend their cleaning with salty water.
It is never easy to be a prodigal son (or daughter).
Yet, this is a necessary discomfort that must be endured before the sun shines again.
Damascene moments are a rarity in the Zimbabwe Republic Police.
With the bright lights of accountability suddenly shining on them, police have had to confess their transgressions and are charting a clean way forward.
During Operation Restore Legacy, officers were holed up in their work stations for nearly a month and fortuitously got the chance to look themselves in the mirror.
The image that stared back at them was ghastly – a greedy and corrupt but rather ineffective police force that had severed all ties with the public it ought to serve.
For years, the general public had been trying to tell the ZRP that bad apples in the force, who happened to be in the majority, had abandoned their mandate of maintaining law and order, protecting and securing lives and people's property.
Instead, they were now expending their energy on chasing dirty money, not criminals.
Of course, it fell on deaf ears.
For the love of money, this not-for-profit organisation hunted money with great fortitude, making the national tax collector green with envy.
The result was breached trust and great animosity between the people and the police force. While the police, through their very effective mouthpiece Senior Assistant Commissioner Charity Charamba, almost always defended their actions, the public never bought it.
But over the last month, things have happened and a new breed of police officers seems to be in the making.
Acting Police Commissioner-General Godwin Matanga, the man who is leading the country's police force, captured it remarkably well.
"Kugona chivi kuzvituka. May I, therefore, urge all of us to self-introspect, accept that our challenges emanate from lack of or inadequate supervision and unbecoming actions by some of our members, which have no doubt eroded public trust, faith and confidence in the police service," he told senior officers in Harare last month.
The National Traffic Branch has also come up with an 11-point commitment plan to improve relations with members of the public.
The plan commits the force to shun withholding driver's licences without written consent of the owners, detaining motorists at roadblocks unnecessarily and inconveniencing law-abiding motorists, among other aspects.
When all of these commitments were made early last month, they sounded too good to be true.
In fact, doomsayers were confident the police force would fail and tumble back to its old habits.
They are still waiting for that to happen. They might have to wait for a very long time.
It's been a month now and the police have stuck to the script. The number of roadblocks has significantly reduced to just one per 100-kilometre radius, even on highways.
Traffic cops are extremely polite in their interactions with the public and do not demand spot fines.
Crime scenes are being attended to with urgency.
The ZRP seems to have embraced the new dispensation and is celebrating it with an array of positive changes.
That is the police we want.