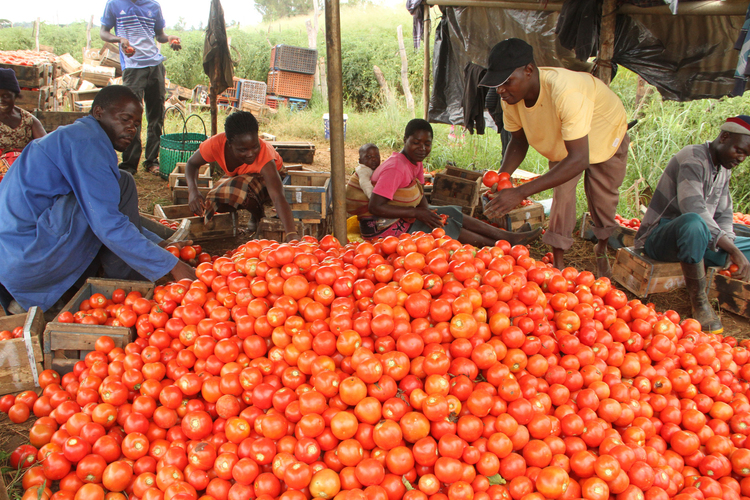 The Sunday Mail
Andrew Moyo
Famers beloinging to Chabwino Co-operative, who benefited from the Brazil More Food for Africa Programme, are expecting bumper yields as a result of farming equipment acquired through the initiative, despite the poor harvests being forecast for much of the country.
Having received tractors, planters, discs, ploughs and centre pivots under the Government-supervised programme, they have started to note improvements in agricultural production.
Although the centre pivot which was installed last year in November is not yet fully functional, it is expected to be up and running this week.
Chabwino chairperson Mr Edison Mubvumbi said they were expecting good yields despite El-Nino disrupting production in most parts of the country.
"As you can see our crops are doing well at the moment but the major setback has been the centre pivot which was not functioning because we did not have a transformer but it has now been installed and engineers are testing it so we might start using it next week (this week).
"If we start using the pivot to irrigate the 727 variety we planted, we are expecting to harvest between 13 and 17 tonnes per hectare," said Mr Mubvumbi.
He said they had previously relied on outdated farming methods.
"You see, we were using the canal system to irrigate our crops and this system was being used since '60s so it is now outdated and the declining water levels in our dams have made it ineffective.
"We were still using cattle-drawn equipment and we were getting as little as five tonnes per hectare but with these tractors there has been a significant change and as you can see for yourself our crop looks promising."
The 14-member co-operative will pay for the equipment over five years, and with the progress made in the fields this year, they are hopeful they will do so within three years.
The farmers have also been getting help from Agribank to buy inputs.
"Agribank has been very helpful because through their facility we have managed to buy inputs worth US$76 000. Everything we used from fertiliser to seed, we would just get the quotations from suppliers and the bank would pay.
"We managed to plant 28 hectares of maize, seven hectares of potatoes and if we are to harvest on time, we are planning to grow wheat as well."