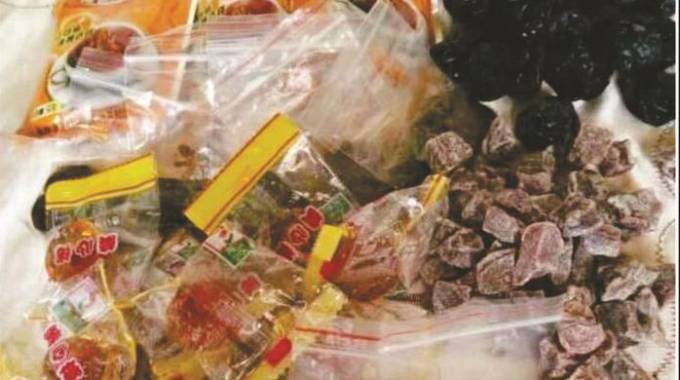 The Sunday Mail
Veronica Gwaze and Francis Mashinya
A new and scary wave is sweeping across the country.
If you thought consulting traditional healers, prophets and sorcerers  for love or financial related matters is a thing for married couples, grown-ups or the uneducated, think again!
The Sunday Mail Society has established that tertiary students are now leading the pack in using all sorts of charms in search of mystical powers.
The desire for flamboyance and trendy things, as well as the need to cushion themselves from the prevailing economic squeeze is making the students not to stop at anything in their quest to win 'blessers'.
According to online sources, a 'blesser' is a person of sound financial standing who spoils a partner, usually younger than them, with all sorts of gifts and money in exchange for sex and companionship.
A  'new magic', popularly referred to as Indian sweets, has taken Harare by storm.
The Indian sweets, allegedly imported from India, come in different forms.
They are believed to possess a charm that makes the target profess their love for the person who would have given them the sweets.  Apart from enhancing bedroom frolics, the sweets are also said to make a person stand-out among their peers, thereby making them a perfect choice for the potential 'blesser'. Interestingly, the target is not given the sweets openly. It is done clandestinely, say by putting it in their food or drink.
Likewise, the suppliers do not sell the sweets openly. The products are sold in foreign currency, ranging from US$2 to US$20.
One often needs a referral for the transaction to go through.
But could the sweets be a charm of sorts? Are they simply aphrodisiacs that are being used to lure men through increasing their libido? Seeking answers to these questions, The Sunday Mail Society went undercover and engaged some of the suppliers and their clients. A Harare based university student (name withheld) said competition is stiff, hence the need to use "additives" to lure rich people.
"University life is tough. Finding someone who can help you out is not easy. Some use real juju from traditional healers and herbalists, but I prefer using the Indian sweets since they do not harm anyone. I use the sweets to keep my relationship intact, not to secure a 'blesser," revealed the student. A dealer who operates at the New Eastgate Mall in Harare was reluctant to talk to our crew before establishing our referral.
Only identified as Sis Gina, she later revealed that the sweets are on demand.
She encouraged us to try the product, highlighting that most ladies in our age group are drawing "immense benefits" from the product. With our curiosity piqued, we further probed.
"These sweets come in different types and have differing functions. These are for one to find love, these are for those who need to get married. If you want your partner to loosen up their pockets, you can make use of these ones," said Sis Gina as she showed us the sweets.
As she took us through the 'benefits' of the sweets, two young ladies interrupted us.
Apparently, the two were Sis Gina's regular clients. She did not have any questions for the duo. She simply reached behind the counter, handed them their sweets and received her green-backs.
"I have a huge client base that includes old and young women, the working class, religious women, university and college students. Of late, the students have become my major customers," said Sis Gina.
As we tried to extract as much information as possible under the guise of trying to understand the products first, Sis Gina was becoming impatient as our transaction was taking too long to be concluded.
As she was about to register her displeasure, another pair of young women came through. This duo had been referred to Sis Gina by one Vivian, a college mate.
They bought a package of sweets for US$10 each and quickly left.
It was time for The Sunday Mail Society crew to leave. We said our goodbyes and promised Sis Gina that we would come back to buy her sweets. According to the snap survey we carried out, various people are selling the Indian sweets in different parts of the capital. University of Zimbabwe Student Representative Council president Nathan Dumba said college students are not spared by the prevailing economic woes.
"Economic woes are mounting and it's putting pressure on students to find survival means," said Dumba.
Midlands State University, Zvishavane campus SRC vice president Liam Kanhenga concurred.
"'Blesser' relationships have gone out of hand and are mostly attributed to high levels of poverty, although some are being fuelled by loose morals on the part of the students. Some are now doing the unimaginable to secure 'blessers," she said.