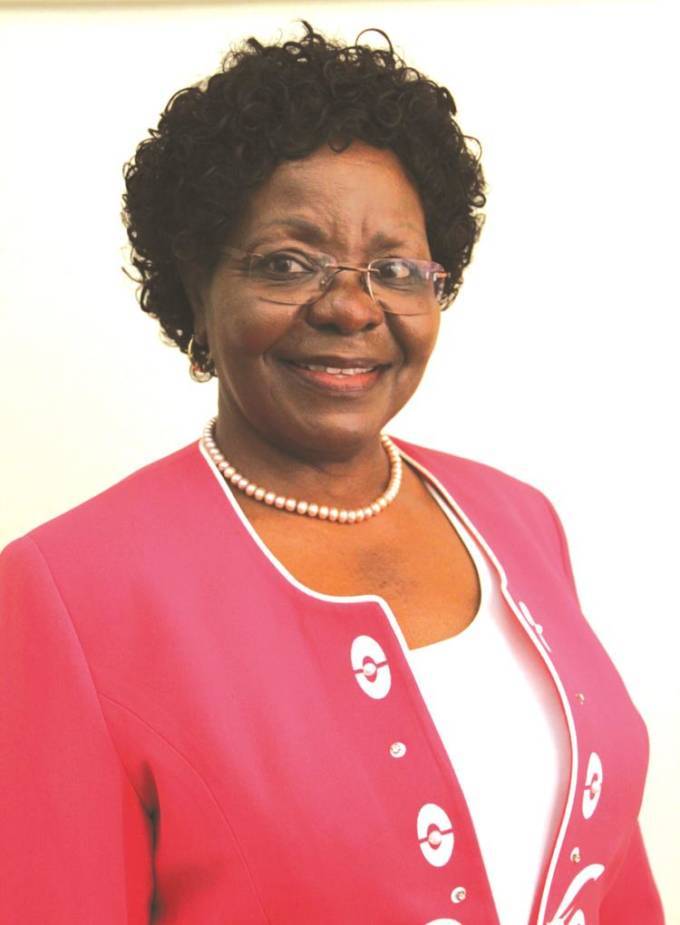 The Sunday Mail
Fatima Bulla-Musakwa
PERPETRATORS of sexual harassment could soon face criminal charges and stiff penalties under a new law being crafted to help curb the practice.
Authorities have begun working on the Sexual Harassment Bill and Gender Equality Bill which will make sexual harassment a criminal offence and provide frameworks for gender equality.
Currently, sexual harassment is largely considered a civil infraction. Sexual harassment is defined as a sex-based behaviour that is unwelcome and offensive to its recipient.
This comes as authorities are finalising the drafting of amendments to the Criminal Code Reform Act to include provisions for harsh mandatory sentences for criminals convicted of raping minors, the elderly and disabled people.
The Minister of Women's Affairs, Community, Small and Medium Enterprises Development, Dr Sithembiso Nyoni, told the National Assembly recently that the proposed sweeping legislative interventions follow increasing cases of gender based violence against women and girls.
In a Ministerial Statement outlining the level of public service delivery related to sexual and gender based violence during the Covid-19 pandemic, Minister Nyoni said 2 496 cases of rape were reported during the second half of 2020.
She said 4 959 girls fell pregnant, while 1 774 young girls were forced into marriages since the onset of the Covid-19 induced national lockdown last year.
"May I take this opportunity to also update the House on some of the legislative issues which my Ministry is working on which we think will contribute towards prevention.
"The first one is the Sexual Harassment Bill and Gender Equality Bill. The Ministry received a set of draft principles for the Sexual Harassment Bill and Gender Equality Bill from the Zimbabwe Gender Commission.
"The Bills are expected to criminalise the offence of sexual harassment and provide frameworks for gender equality."
Minister Nyoni said as part of the law development process, consultations on the Bills with law based women's organisations at national and regional levels are at an advanced.
Principles of the two Bills are expected to be submitted to Cabinet before May.
Sexual harassment is considered an "unfair labour practice" under the Labour Act and an employer can be held liable for civil remedies only.
The Act prohibits asking for sexual favours for the recruitment for employment, the creation, classification or abolition of jobs or posts; or the improvement of the remuneration or other conditions of employment of the employee.
"The next one is the mandatory sentence for rape. The Ministry of Justice, Legal and Parliamentary Affairs administers the Criminal Code Reform Act and it is spearheading the amendment of the Act to include mandatory sentencing for sexual offences.
"The drafting process has begun. However, the drafters have realised that most relevant stakeholders on the proposed law were not consulted, hence there was a need for further consultations," said Minister Nyoni.
She said Government would soon operationalise the Women Development Fund, which will provide project funding to survivors of gender based violence.
"As a Ministry, we are making deliberate efforts to include women survivors of gender based violence to benefit from facilities that we administer such as Women Development Fund.
"Once they have a skill, we support them to develop a viable proposal for eligibility to access such facilities.
"The Ministry believes that prevention is better than cure."
Research has shown that the Covid-19-induced lockdowns have exposed women and girls to increasing violence.
According to Musasa Project, a non-governmental organisation which works with victims of abuse, 764 gender-based violence cases were reported across its platforms between March 30 and April 9 last year during the initial national lockdown.
The cases were higher than the monthly average of between 500 and 600 cases reported monthly.
Zimbabwe Women Lawyers Association (ZWLA) director, Mrs Abigail Matsvayi said deterrent penalties will send a clear message to would-be perpetrators.
"We welcome the move to promulgate new laws and reform existing ones that pertain to stopping gender-based violence especially sexual violence.
"These laws will go a long way in contributing to the eradication of sexual violence within Zimbabwe by ensuring there are stricter penalties to offenders," said Mrs Matsvayi.