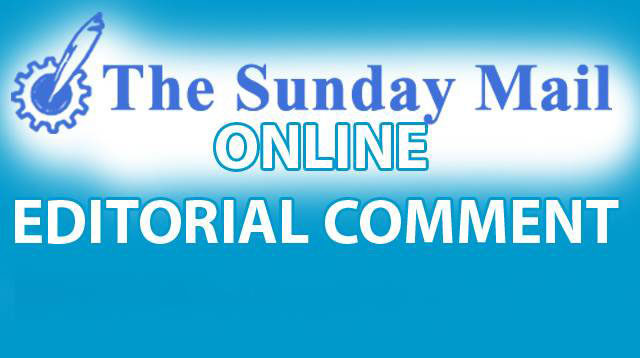 The Sunday Mail
Over the past four years, our young and bright students in institutions of higher learning have been challenged to sweat their intellectual capital in order to come up with problem-solving initiatives and innovations that could help the country industrialise and modernise, and they have duly stepped up to the plate.
Leveraging their talents, they have been coming up with impressive and promising innovations.
After more than two decades of economic stagnation caused by a perfect storm of sanctions and an education system that did not speak to the country's peculiar circumstances, Zimbabwe desperately needs to leapfrog to catch up with the rest of the world.
On its part, the Government has been doing everything possible to create an ecosystem through which innovations can be incubated for possible use in both the public and private sectors.
In addition to innovation hubs that have been built and equipped at the country's State universities, President Mnangagwa has been continuously preaching the gospel of putting science and technology at the front and centre of Zimbabwe's developmental aspirations.
And our institutions of higher learning have not disappointed.
The Harare Institute of Technology (HIT), for example, has flourished.
Over the past four years, it has come up with the tap-card system used by mass public transporter Zupco, a bureau de change transaction system and a fuel management system, among other utilitarian breakthroughs.
Encouragingly, it is currently working on a possible solution of urban water treatment using activated carbon.
Various other solutions are being explored at different institutions around the country.
But they cannot go it alone.
They critically need to work closely with industry for tailor-made solutions that can make industrial processes efficient and effective.
We also need to examine our value chains and see where critical interventions are needed.
This can help us substitute imports and become self-sufficient.
But the private sector and financial institutions could also further assist through not only incubating some of the ventures, but providing venture capital for start-ups as well.
The scope for co-operation between the public and private sectors, including budding entrepreneurs and innovators, is limitless.
Overall, this could assist in freeing and unleashing the inherent creative potential in our youths.
Since 2020, the dislocation of global supply chains caused by the coronavirus pandemic and the Russia-Ukraine conflict have exposed the folly of over-relying on imports.
The recent breakthrough made by a team of local scientists who managed to resume the manufacture of a theileriosis vaccine — Bolvac — after a 23-year hiatus should be instructive.
Not only will this preserve wealth for rural communities through the health and sustenance of their livestock, but it will also help the Government make invaluable savings through the local manufacture of the vaccines.
A lot more still needs to be done.
We are still exporting far too much of our resources in raw form, which essentially means we are exporting jobs and driving the industrialisation of other economies.
Although the country's exports of value-added products are growing, primary commodities still dominate.
Elsewhere in this paper, ZimTrade notes that during the January-June period, exports of manufactured or valued-added products grew by 19,6 percent against a target of 10 percent outlined in the National Export Strategy and National Trade Policy, which is both notable and commendable, but we can do even better.
Resource-rich countries such as Zimbabwe necessarily have to get the maximum possible value from their endowments to improve their fortunes.
This is the message that President Mnangagwa carried to Chinhoyi University of Technology on Friday.
"With this spirit, I urge other universities and colleges to continue cultivating vital knowledge, requisite competencies needed for modernisation and industrialisation and sustained social economic growth of our beloved country Zimbabwe. We must develop it ourselves," he said.
"So, with such broadened prospect of education, I challenge stakeholders at every level of the education system in our country to increase collaboration towards mapping out value chain while also nurturing skills needed to support development growth of every sector in our economy."
But, it would be naïve and foolhardy to consider innovation as a sole preserve of institutions of higher learning.
It goes beyond that.
There is nothing that stops private players from allocating more resources for research and development in order to improve their production efficiencies and competitive advantage.
Sum total, science and technology is indispensable in our quest to leapfrog our development.
We are clearly in the right direction.
All we need to do is to stay the course.