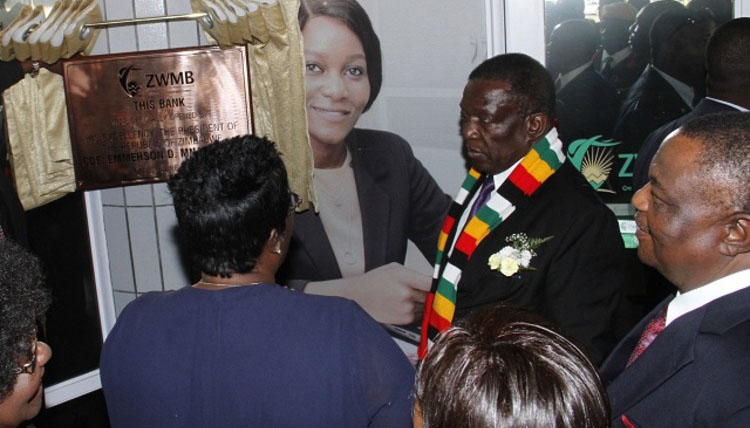 The Sunday Mail
Veronica Gwaze
THE Women's Micro-finance Bank, which was launched in Harare last week, is set to revolutionalise women fellowship in churches.
The fellowships, popularly known as "Ruwadzano rwemadzimai", have in the past centred on matrimonial issues at the expense empowerment.
Churches applauded the opening of the bank, adding that it will open new prospects for women.
Bishop Margret Takaedza of the New Revelation Glass House Ministries International applauded the establishment of the bank and said financial exclusion has been one of the most significant hindrances for women to participate in mainline economic activities in the country.
"Women have not had the chance to contribute meaningfully to mainline economic activities and the opening of the bank has ushered in a new dispensation aimed at elevating communities."
"When you educate a woman, you educate a nation. Women should grab the opportunity and prove that they are as competent as men," she said.
Bishop Regina Katsande of the Christian Marching Church said there has been a gradual change in issues to do with women's fellowship.
"The fellowships that we are having these days are no-longer the same with those that we had back then. In the past, we had fellowships that dwelt more on bedroom issues. Women have become sophisticated," Bishop Katsande said.
She applauded the establishment of the bank, saying it will change the way society looks at women.
"Instead of only focusing on matrimonial issues, women can now discuss issues to do with finances since they now have access to capital. Their ideas will now be put into practice," she added.
She, however, challenged women to change their mentality.
"The establishment of this bank is a turning point. Women should reshape their mentality and focus more on developmental programmes for the betterment of their lives and their families," she said.
Bethsaida Apostolic Church Shepherdess Tabeth Chirau said women's fellowship should dwell more on economically inclined programmes.
"These fellowships should focus on programmes that will enlighten their congregants on projects and investment opportunities. Men should allow and support women so that they establish business. It is sad to note that some men do not allow their wives to go into business," she said.