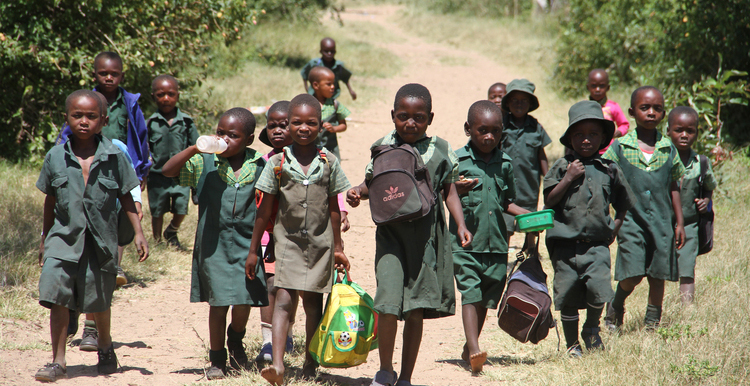 The Sunday Mail
Harmony Agere —
Rural schools are not ready to adapt to the new curriculum and Government should equip the learning facilities with adequate resources if the programme is to benefit rural learners, observers say.
The Primary and Secondary Education Ministry this year started implementing the academic aspects of the new curriculum but observers say the exercise is marred by absence of infrastructure and skilled personnel.
And teachers say without an overhaul rural schools will be able to implement only a fraction of the new curriculum.
"Government has introduced a pro-skills and STEM-based curriculum which is very ideal but hard to implement in the rural schools at this time," said Rural Teachers Union of Zimbabwe president Obert Masaraure.
"The bulk of schools in the rural areas do not have electricity, laboratories and facilities needed for new learning areas like computer programming, the re-packaged science subjects as well as the performing and visual arts. They already do not have specialised teachers and they do not have text books for these new subjects.
"So Government should prioritise the empowering of the rural teacher and learner so that our goals in the new curriculum are met."
Progressive Teachers Union of Zimbabwe president Dr Takavafira Zhou concurred, adding that about 60 percent of rural schools do not have electricity and running water.
"The new curriculum is a good idea and we are not opposed to it," he said. "But it seems in our implementation we are rushing everything because there are no new syllabi in the schools, no text books and teachers for new subjects yet we rush to introduce new things.
"Both the learner and the teacher are confused, they do not understand what they have to do and how. So for us it is something we have always said, that the Government is bringing in too many changes without consulting us as stakeholders and that creates confusion in the learning environment."
Dr Zhou said the new subjects had bloated time tables and piled pressure on teachers.
"Training and recruitment should have come first and not otherwise because at the moment the teachers, with already overcrowded classes, are now putting in extra work.
"The minister is insisting on the teaching of languages such as French and Portuguese but where are the teachers, we even hear that the Government has stopped hiring when we have such a crucial programme before us."
Deputy Minister of Primary and Secondary Education, Professor Paul Mavima, acknowledged the problems and said Government was working flat out to address them.
"We shall soon convene a conference where we will discuss with stakeholders on how we can deal with the situation. But these are not problems which we cannot handle. As you may agree, whenever a new system is introduced there will be challenges and our situation is not different."
The United Nations has chipped in with assistance but standards have generally remained low even in some urban schools.
In a study, University of Zimbabwe researcher Dr Wellington Samkange said Visual and Performing Arts would be difficult to introduce in rural schools in the absence of the necessary resources.
"The study came up with the conclusions that lack of trained teachers, lack of resources, lack of innovation, negative attitudes by school heads and education inspectors were some of the factors that negatively impacted on the teaching and learning of Music as a curriculum subject in the selected schools.
"The study also concluded that Music was one of the non-examinable subjects at O-Level and as such was not given the importance that was given to examinable subjects.
"The study recommends that music as a subject be examined at O-Level for teachers, school heads and pupils to take it seriously."
Another education expert, Esron Mangwaya, said a study had shown that Zimbabwe had too few early childhood learning teachers.
"The study established that while classroom teachers were adequately qualified to implement early childhood education, teachers-in-charge were not. Second, school heads received limited induction for the introduction and implementation of early childhood education.
"Additionally, inadequate teaching-learning resources and lack of on-going teacher support contributed to schools' lack of readiness for the introduction of early childhood education.
"The study recommends interventions that curriculum planners and implementers can utilise in order to create conditions that enable primary schools to be ready for introducing and implementing early childhood education."