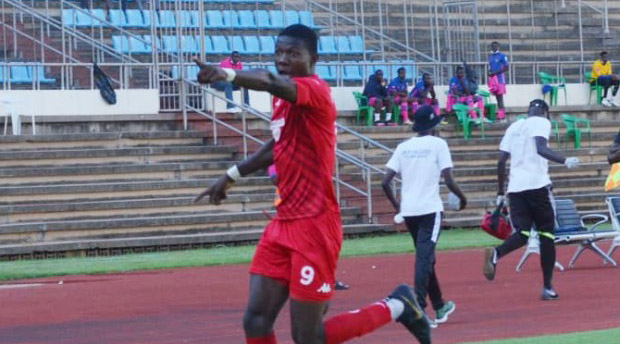 The Sunday Mail
Online Reporter
BLACK Rhinos coach Herbert Maruwa has tipped Maritzburg United new signing Tawanda Macheke to make a huge impact in the DSTV Premiership in South Africa.
Macheke signed a two-year contract with Maritzburg on Monday.
The lanky former Dynamos striker had joined Rhinos at the beginning of 2020 season after he was deemed excess baggage by the Harare giants.
Maruwa had previously worked with Macheke during the coach's stint with the Glamour Boys.
"I am happy for Macheke, I know his potential,  I believe and I am confident that he will succeed at Maritzburg United," said the Black Rhinos coach.
"When we signed him from Dynamos as a free agent, I knew his potential and we worked very hard as coaches. We did our part because when he was offloaded by Dynamos, his confidence was low; even his scoring rate was low."
After joining Black Rhinos, Macheke scooped two team awards last year – Player of the Year and the Golden Boot award.
Before seeing off his contract with the army side on December 31, 2021, he helped the team reach the quarter-finals of the Chibuku Super Cup.
He also scored two league goals during the opening weeks for the current season, which was halted to pave theway for the Africa Cup of Nations.
Meanwhile, in a brief statement Tuesday, the PSL revealed that the top-flight will resume on February 12.