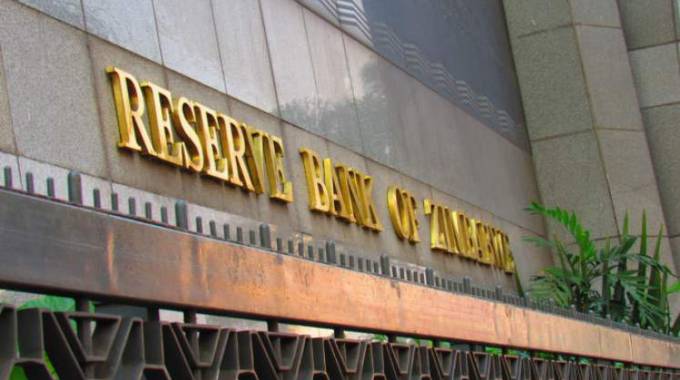 The Sunday Mail
Business Reporter
Monetary authorities expect to maintain a hawkish stance of tight interest rates to sustainably anchor inflation and exchange rate expectations, as indicated by the Mid-Term Monetary Policy Statement on Thursday.
A hawkish monetary policy means interest rates will be higher while money supply growth is restricted.
Reserve Bank of Zimbabwe (RBZ) Governor Dr John Mangudya said last week the tight monetary policy stance and Government policies would result in exchange rate and price stability in the short to medium-term.
"Thus, the decline in month-on-month inflation is expected to continue up to the end of this year and into 2023.
"This is essential for value preservation of the local currency and sine qua non (essential condition) to promote its use for transactional purposes," he said.
The recent positive developments in the parallel market foreign exchange premiums and the decline in monthly inflation, added Dr Mangudya, suggest that the current monetary policy stance should be maintained.
Experts who spoke to The Sunday Mail Business say the latest moves by the central, which include introducing the Mosi-oa-Tunya gold coins, would go a long way in supporting the stability of the exchange rate and sustaining disinflation.
Monthly inflation is expected to continue to progressively decline by between 3 percent to 10 percent.
Following the successful launch of gold coins on July 25, 2022, the central bank will release into the market gold coins in smaller units of a tenth ounce, quarter ounce and half ounce for sale from mid-November.
Banks have so far sold 4 475 gold coins, with 90 percent having been bought in local currency.
At current prices, gold coins with a tenth of an ounce will cost just below US$190 or $95 000.
Labour and Economic Development Research Institute of Zimbabwe senior researcher and economist Dr Prosper Chitambara said the introduction of smaller denominations of gold coins is a positive development that will allow the general public to be able to access gold coins as an alternative store of value and investment vehicle.
"This is in line with the mantra that no one must be left behind, as enshrined in the Government's Vision 2030," he said.
Disproportionate demand for US dollars to import goods and hedge against inflation has been blamed for recent volatility of the Zimbabwe dollar.
Economist Professor Gift Mugano said another indirect benefit gold coins were likely to have on consumers was through stabilising prices of goods and services.
"We need to move with the measures together:
The gold coins, cleaning the mess in the procurement system, management of money supply; need to push production because if we don't produce, we are going to use more forex importing," he said.
Mr Clemence Machadu, an economist, also agrees that smaller denominations of gold coins will allow for divisibility and increased uptake from economic agents with lower income brackets.
"The move will also loosen pressure on hard currencies such as the greenback, as people hold more gold coins to preserve the value of their money in this revolutionary game-changer."
According to the apex bank, action taken by Government to discourage suppliers of goods and services from manipulating the exchange rate through a forward exchange rate pricing system were critical to contain inflation, especially given the significant purchasing power of Government in the economy of around 70 percent.
RBZ decided to keep its policy rate at 200 percent.
Solid performance
However, the economic fundamentals are largely in good shape.
Foreign currency receipts in the six-month period to June 30, 2022, increased 33,6 percent to US$5,5 billion compared to US$4,1 billion during the same period in 2021.
Remittances from the Diaspora and international organisations also grew 23 percent to US$1,37 billion in the same period from US$1,1 billion a year earlier.
Diaspora remittances amounted to US$797 million, a 23 percent increase from US$650 million in 2021.
Gold deliveries to Fidelity Gold Refinery (FGR) for the period also jumped 60,5 percent to 15,9 tonnes from 9,9 tonnes.
Economists opine that increased foreign currency receipts and gold deliveries would boost the country's balance of payment position and further support the Zimbabwe dollar.
The central bank has maintained the foreign currency retention thresholds for the various sectors and increased the limit on forex transactions on individuals and MSMES to US$5000 per transaction from US$500 per week. The limit for qualifying transactions under the willing-buyer, willing-seller foreign exchange trading system was doubled to US$20 000 per week, and the minimum capital requirements for all categories of banks was maintained at the current levels.
According to the MPS, exports are projected to close the year US$7,4 billion from US$6,4 billion in 2021.
Merchandise imports are projected to end the year at US$8,1 billion, up from US$7,1 billion, driven by increases in grain, fuel, machinery and raw material imports.