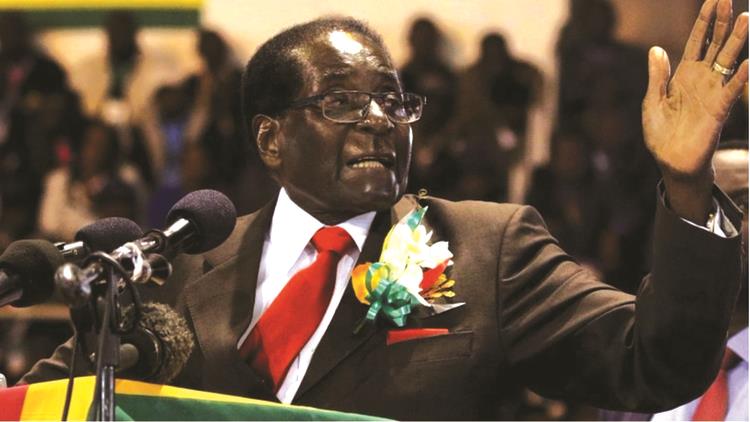 The Sunday Mail
Kuda Bwititi Chief Reporter —
President Mugabe will this year host youth meetings in all the country's 10 provinces, interacting freely with young people and addressing their concerns.
The meetings were proposed by the Zanu-PF Youth League and subsequently endorsed when the Politburo met in March 2017.
Youth League leaders will this week start laying the groundwork in Mashonaland East, Manicaland and Masvingo, the organ's secretary, Cde Kudzanayi Chipanga, told The Sunday Mail.
Cde Chipanga said the meetings were a follow-up to the 2016 One Million Man Match which saw hundreds of thousands of youths reaffirm their loyalty to Zanu-PF and President Mugabe in a major show of the party's mass mobilisation might.
Cde Chipanga said, "We are going to have Presidential Youth Meetings whereby His Excellency, President Mugabe, will tour all provinces and meet youths. I apprised the last Politburo meeting on the matter, and there were no objections. These meetings are the brainchild of the Zanu-PF Youth League National Executive.
"In reaffirming the 2014 Congress resolutions, which say there should be one centre of power in the party, the President, we are compelled, as the Youth League, to have direct access to the President. The Youth League has facilitated direct interaction between the President and the youth.
"This is because we want the President to get first-hand information regarding youth affairs and also for the Youth League to get first-hand information from him. All this will ensure we know what to do and President Mugabe will also know our concerns and grievances."
Cde Chipanga continued: "We also took note of the fact that not every young person who wanted to participate in the One Million Man March made it to Harare, hence, we had to dispatch teams to the respective provinces to give them feedback.
"So, this year, we are not going to call our youths to Harare, but, instead, call on the President and First Secretary of the party to address them in their respective provinces. The programme will be phased; starting with the national youth political commissar, Cde Innocent Hamandishe, visiting the provinces to sensitise our youth leaders on the visits.
"This will be followed by inter-district meetings which I will address. Then we will invite the President for the main programme. Our plan is to conduct this programme mid-year. We held the One Million Man March on May 25, so this programme should be around the same time."