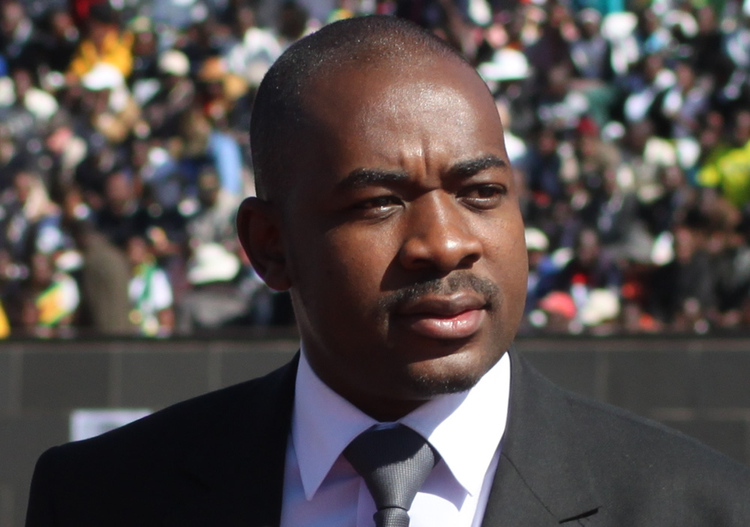 The Sunday Mail
Sharon Munjenejma
MDC Alliance leader Mr Nelson Chamisa's Presidential election petitition contained misleading and seemingly contrived "evidence", the Constitutional Court said on Friday.
Mr Chamisa wanted the court to declare him winner of the July 30 Presidential election, or alternatively order a run-off on the back of his claim that the polls were rigged against him.
The MDC Alliance presented what it claimed were unpopulated V11 forms from Makosa Primary School polling station, saying this showed the Zimbabwe Electoral Commission fudged and massaged results.
But ZEC Chairperson Justice Priscilla Chigumba, through her lawyers, showed that the document presented by the opposition was incomplete.
On Friday, the ConCourt's nine justices unanimously ruled that: "ZEC proved through the V11 forms produced that allegations some forms had been signed and not populated was false, and there appears to have been a deliberate fabrication of evidence with an intent to mislead the court.
"Without access to the sealed ballot boxes residue, this allegation simply remains refuted," said Chief Justice Luke Malaba.
Mr Chamisa failed to produce V11 forms to prove allegations of over-voting and inflated figures.
Sections 67 and 70 of the Electoral Act empowered Mr Chamisa to demand a recount but the opposition leader refused to take that route.
"Armed with the evidence either from a recount where the figures are alleged to be incorrect or the analysis of sealed ballot boxes, the applicant would have a clear indisputable picture of the outcome of the election…He chose not to exercise this right," Chief Justice Malaba said.
Chief Justice Malaba said clerical errors made by ZEC, which resulted in Cde Emmerson Mnangagwa's tally marginally falling from 50,8 percent to 50,67 had not affect the overall result.
He said Zimbabwe's laws were clear that a person only had to have 50 percent-plus-one vote to be declared Republican President.
"The result of an election is the declaration of a winner having reached the 50 percent-plus-one vote; no other thing. Any votes after that point have no bearing on the result of the election," he said.
The Electoral Act, Chief Justice Malaba noted, allowed ZEC to make adjustments where errors were observed.
The ConCourt resultantly threw out the application with costs, and President-elect Mnangagwa will be inaugurated at the National Sports Stadium in Harare today.