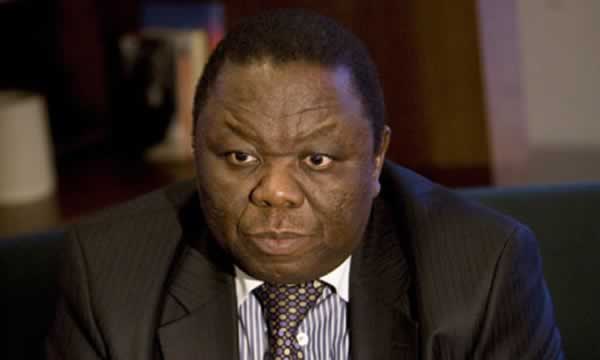 The Sunday Mail
A story of a hotel known as Hotel California is told. It is something of a sweet tale amongst us who love rock and roll.
It made 1977 a very memorable year and I was reminded of it as I went through the newspapers in the past week. Hotel California, for those not in the know, was a song sung by The Eagles during the late 70s. There is a particular phrase in the song that I used to dance to before my hips went numb and my hair went grey.
It went something like; "You can check out anytime you like, but you can never leave!" and that was something that came to my mind when I read that Morgan Tsvangirai had checked in his "baby mama" into a city hotel and left her at her own financial whim, which, I am told, was a penny less than mine and that isn't a good state.
She was, of course, told she could check out anytime but it turns out she could not leave because the "god of sex" himself had not settled the bill!
Of course, he went on to say "leave my girlfriends alone", but maybe it is in order to remind Morgan that if he paid his maintenance like Yours Trully does for all four fruits of my loins then he wouldn't have people on his girlfriends' case.
Still, the story of the stranded princess in a hotel who could only get rescued by letting down her hair (or in her case weave) really had a pretty giddy side bless her.
And of course, trust the voyeur at The Zimbabwe Mail who is always on the ball to deliver this sweet and sour tale, a sad story that makes one chuckle and empathise at the same time.
Zebra hunting
Now the story that has been in the media for quite a bit but just will not go away is that of one Cuthbert Dube, whose surname apparently means Zebra.
He is being hunted for as long as I can remember and it won't be much of a shocker to find his name on the list of endangered species sooner rather than later.
One can't help but suspect that there is more than just the Warriors' failure behind the sustained attacks on the poor chap.
Sure, football is the passion of the masses and any failure attracts a mauling, but this seems to have gone into overdrive so much that maybe a defence as the Devil's Advocate would be in order, absolutely.
Just so the media know the following: No, Cuthbert Dube did not kill Reeva Steenkamp, neither was he behind the disappearance of Malaysia Airlines.
He was not behind the assassination of John F Kennedy.
He did not shout "crucify him" as Jesus was being led to Golgotha. On that afternoon he was in after-school detention at Jerusalem Junior High School, for punching a football player.
There, I just rushed to his pre-emptive defence before all those "sins" were added to his ever growing rap sheet from the sports media that seem to be more concerned with crucifying the poor chap than addressing the real issues!
Apologies from the mountain
The media were again watching the story of the "mapostori" who only a fortnight ago gave the police and scribes a piece of "street justice".
It is quite a funny story to be honest still, in spite of the sadness of violence.
First, we were told that they had written a billet-doux to Police Commissioner-General Augustine Chihuri. It made, of course, for refreshing reading as the Newsday made the report. It was pretty sweet, come to think of it. They know they did wrong and to err is human and to forgive is divine. Certainly the hope now is sanity will prevail and no retributive justice will take place.
Next in the same saga is the funny story of the viral picture of one Robert Boyiboyi from Warren Park.
The 36-year-old is wearing a cop's uniform while sporting the trademark "madzibaba" beard in the picture that has gone viral in the social media. Of course, it added a twist of humour as many called him the new officer commanding Budiriro Police Station.
Send a "mupostori" to catch a "mupostori" I guess.
Either way, it was against the statutes of the law and now Zimbabwe's most famous policeman, who happens not to be a policeman, was fined a hundred dollars. Hope they make him an honorary member like vaMayaya or what Jah Prayzah is to the army!
Finally, speaking on the same issue, Mapipi church "pope" Madzibaba Hosiah Chipanga, speaking from his St Hosiah's Basilica, echoed my sentiments from last week that there was something a tad provocative about confronting the mapostori in their shrine over worship time and coming with their shoes and fancy watches and dictaphones.
But the hilarious bit in The Herald last Tuesday is the assertion that maybe the thrashing was inspired by God.
Now that was the most hilarious of the mapostori review in the papers! Trust good ole Hosiah to deliver one hell of a funny quip.
Verbatim, the article goes : Chipanga said the probability that the police and Ndanga officials were beaten by God was high.
"They did not respect the shrine so we cannot dispute the fact that the congregants were inspired by God to beat them up," said the outspoken musician.
Nice one Hosiah!