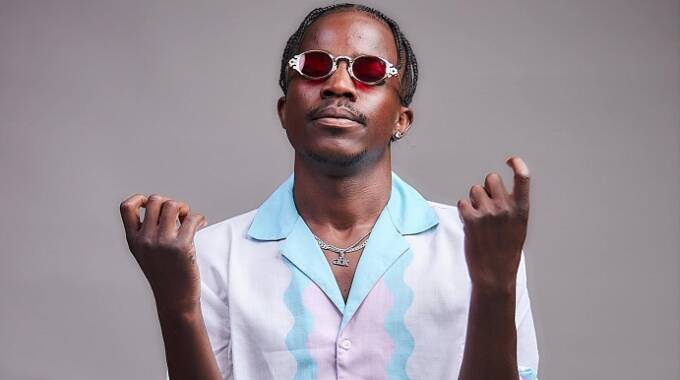 The Sunday Mail
Carter Chapwanya
Society Correspondent
NUTTY O has proved to be one of the most talented Zimdancehall artistes and seems to be on course to becoming one of the elite stars on the continent.
The singer recently released "Makanonoka", a single that has attracted attention and improved his music rating in the country and Africa at large.
"Makanonoka" is a track from his upcoming album pencilled in for release sometime this year.  The banger is so good that many feel it will most likely be the best track on the forthcoming project.
The song, which is already topping the charts on local radio stations, is a concoction of Afro-beat, house and dancehall music. It was put together by DJ Tamuka, who always seems to be under some kind of trance when producing Nutty O's songs.
The refreshing track instantly enslaves one in a fugue of melodic harmonies, hip-swaying instrumentals and awe-inspiring vocals.
It would take a remarkable lack of appreciation for music or great strength to avoid hitting the rewind button. All subjections aside, "Makanonoka" is absolutely a hit; it is not bubble gum, as it has amazing depth, both in its message and production.
Lyrically, the song is a masterpiece that celebrates his rise and how he was underestimated.  Loosely translated, "Makanonoka" means "you are late".
Nutty O has mastered what linguists call code mixing and code switching (English, Shona and Jamaican patois), which is only rivalled by Nigerian Afro-pop artistes like Burna Boy and Omar Lay, who sometimes have fans from all over Africa wondering what Igbo language lyrics they are singing along to.  The hook is reminiscent of the talent of Salif Keita, who skilfully sang repetitive lines, backed by harmonic sing-along anthem-like consonance.
It is the type of song that even those who do not speak Shona would sing along to; talk of his mantra "Africa's Finest".
"Makanonoka" is a spiritual song that celebrates Nutty O's relationship with God on his journey. He warns detractors that he is now operating at a level that will be difficult for them to foil.
The 31-year-old really made a statement with this single. A revered blogger wrote: "It will obviously be a very popular song."
Tungamirai Zimonte, founder and chairman of Youth Against Alcoholism and Drug Dependency, said: "In Addis Ababa, we played a couple of Zimdancehall tracks, and our hosts were not moved until we played Nutty O."
Joe Machingura, founder of Heshi Mfeshi studio, reckons that even though Nutty O's previous album "Mustard Seed" remains arguably the best Zimdancehall album to date, "Makanonoka" is a glimpse into even greater things to come from the lad.