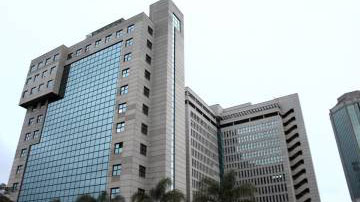 The Sunday Mail
Business Reporter
THE National Social Security Authority (NSSA) intends to extend its social security coverage to informal workers — those at high risk of slipping into extreme poverty when they lose their sources of income or reach old age.
The majority of Zimbabwe's working population eke out a living in the informal sector, and are less protected by safety nets than their counterparts in the formal sector.
Speaking during the Zimbabwe Association of Pension Funds annual general meeting and congress in Victoria Falls last week, NSSA acting executive assistant to the general manager Mr Shepherd Muperi said the social security scheme targeting people employed in the informal sector would be launched by the end of this year.
"The country carried out a feasibility study, whose results are being used in the designing and costing of a social security scheme," said Mr Muperi.
"The country is planning to carry out a needs assessment that responds best to the formal economy."
Zimbabwe's economy is largely informal, with reports saying more than 80 percent of workers are employed by informal enterprises. However, there are concerns that a larger portion of the population currently employed in the informal sector may fall into poverty in the future due to lack of social protection schemes.
These are particularly vulnerable to shocks such as pandemics and disasters related to climate change. The Sustainable Development Goal 1 (SDG 1) seeks to extend social protection coverage by 2030.
Analysts say achieving SDG 1 would be impossible if informal workers remain excluded from the social protection coverage.
"Many informal workers have no health insurance, pensions or any form of social protection, and we need to come up with more innovative products for this sector," Mr Carlos Tadya, a Harare-based economist, said.
The World Bank says, to protect vulnerable individuals from shocks and build their resilience, African governments need to expand social registries and develop policies to cover the informal economy through innovative social protection programmes.
Elsewhere in Africa, Rwanda introduced the Ejo Heza scheme for the informal sector and the coverage has increased to more than 30 percent of the informal sector workers.
The long-term saving scheme was established by the government of Rwanda. It is a defined contribution scheme, established on a voluntary basis by opening a savings account with a scheme administrator, the Rwanda Social Security Board (RSSB), and covers both salaried and unsalaried people. These include self-employed individuals who wish to save for the long term.
The RSSB collaborated with mobile money firms to improve the flexibility of contributions, collections and benefits payments.
Rwanda successfully introduced comprehensive health insurance, whose coverage increased by 90 percent on the previously uncovered population.
Cote d'Ivoire introduced a direct benefit scheme for self-employed and informal sector workers in March 2020. In the same year, Egypt promulgated a law to extend mandatory coverage of old age programmes covering 10 new categories of workers — including seasonal, irregular and domestic workers.
In 2019, Nigeria launched a voluntary micro-pension plan for self-employed workers.