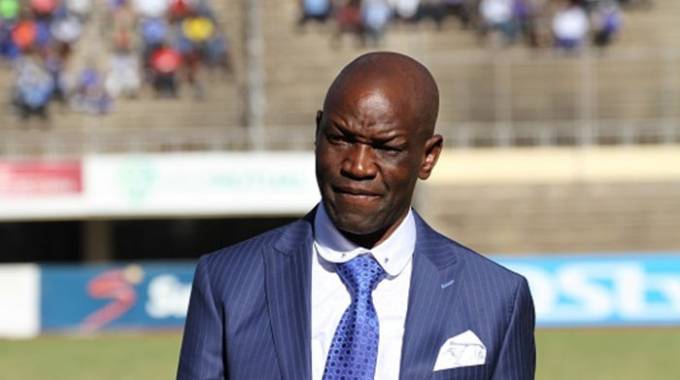 The Sunday Mail
AFTER Match Day 21 last season, Dynamos were third on the log with 39 points, just four behind leaders Ngezi Platinum Stars while enjoying a two-games in hand cushion.
The league title was a reality.
At the same stage this season, DeMbare are 13th on the log with 22 points, just three above the drop zone and the former champions have long stopped talking about the league title.
Instead, relegation is now a real threat.
Dynamos coach Lloyd Mutasa turned 51 last Thursday and team manager Richard "Nyoka" Chihoro is 62 today but the duo did not look like they were in a celebratory mood as they prepared for today's clash against ZPC Kariba at Rufaro.
The need to please the ever demanding DeMbare faithful appeared to be taking its toll on Mutasa and Chihoro.
"We are a team that has to turn the corner, it's going to be tough but we simply cannot afford to keep going in the same path," said a worried Mutasa.
"The boys know this was my birthday week so I expect them to do it for me. They have to give me something to cheer about"
After some notable additions during the mid-season, which saw the return of wayward but gifted midfielder Denver Mukamba and industrious linkman Brett Amidu to DeMbare, plus the arrival of veteran striker Kingston Nkhatha, pressure is now on Mutasa to deliver the much needed results.
The 32-year-old Nkhatha, who was released by South African ABSA Premiership side Supersport United last month, is however not available for today's clash against ZPC Kariba as his transfer papers are not yet in order.
"Looking at where we were last season and comparing it to this term, I think the points speak for themselves.
"That is the reason why we brought the players we brought during the mid-season window. We no longer have any control in the title race but we want to try and be the best in what we do between now and the end of the season," remarked Mutasa.
The Dynamos gaffer knows what happens between now and early December when the season is expected to conclude, will determine his stay at the Harare side.
DeMbare are yet to win in three matches since the commencement of the second half of the season and have a tough outstanding game against Highlanders at Barbourfields.
"Everyone here expects positive results going forward because we know we are not where DeMbare is supposed to be.
"And I believe with the arrival of players we acquired mid-season you will see a different Dynamos. The likes of Denver (Mukamba), Amidu and Nkhatha know what is expected of them and I am glad they have brought in a new dimension to our game.
"We now have different combinations going forward, these guys have renewed competition within the team, they are pushing the other players to also up their game," revealed Mutasa. The under pressure DeMbare gaffer remains confident Mukamba can provide the much needed goals for a side that has scored 17 in 20 matches, at a paltry rate of 0.85 goals per game.
Mukamba was in devastating form during Thursday's training session and optimism is high his combination with Amidu could rekindle the faded Harare giants. "You saw the kind of form he (Mukamba) was in today (Thursday), you also saw his influence in the friendly matches that we played at Morris Depot last week.
"When Mukamba is on top of his game then I am confident goals will come. He has been coming to training on time, very attentive all the time and always putting in a hard shift," the Dynamos coach said.
Mutasa also feels the coming on board of his former teammate at Tanganda United, Joseph "Shabba" Takaringofa, who is now the assistant coach, is a valuable development.
"As coaches we need to have different approaches and mentalities when handling these boys. I believe Takaringofa will bring in the tough side of things because he is a workaholic."
Fixtures
Mutare City v Shabanie Mine (Vengere), Triangle v Yadah (Gibbo), Bulawayo Chiefs v Harare City (Luveve), Dynamos v ZPC Kariba (Rufaro)