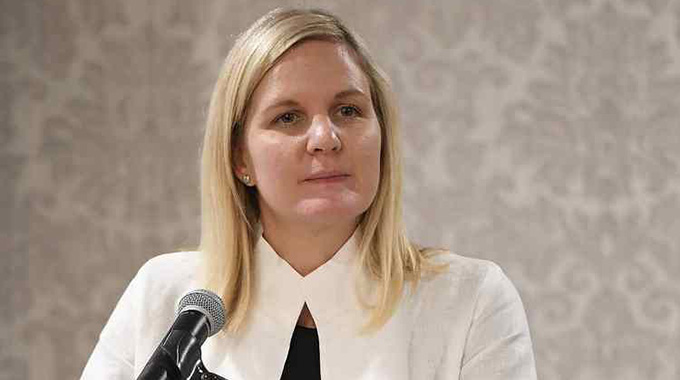 The Sunday Mail
Online Reporter
Some have described it as a landmark deal while others believe it's a game-changer, but Youth, Sport, Arts and Recreation Minister Kirsty Coventry chose to call it a giant step towards the transformation of local football.
The local premiership is buzzing after energy giant, Sakunda Holdings, unveiled a combined US$5,3 million three-year sponsorship deal for the country's football powerhouses – Dynamos and Highlanders – at a colourful ceremony held at a Harare hotel Tuesday night.
In what is the biggest sponsorship deal in the history of the two giants, DeMbare and Bosso will each get US$450 000 that will be channelled for salaries, as well as US$60 000, which will be reserved for signing-on fees, for each season, over the next three years.
Dynamos and Highlanders will also both receive US$60 000 per season for administrative purposes.
A US$200 000 bonus for winning the league title is also part of the deal, and a further US$150 000 is set aside for participation in the CAF Champions League.
All in all, both Dynamos and Highlanders will be sponsored to the tune of US$890 000 per season.
Sakunda Holdings' gesture, which comes at a time clubs are reeling from the dire effects of Covid-19, has been hailed by Minister Coventry, who also challenged Dynamos and Highlanders to ensure that the sponsorship deal "is looked after."
"I would like to thank Sakunda (Holdings) for this (sponsorship) has come at a time when clubs are in need of this kind of support," Minister Coventry said.
"I was in the briefing room with the clubs before we came into the room tonight and I reminded them that with great gifts come great responsibilities.
"And this gift from Sakunda comes with great responsibilities because you have to ensure that these sponsorships are looked after, that they are taken care of, so that some other corporates can buy back into sport."
A former Olympic champion, who won a combined seven medals in swimming at the quadrennial global showpiece, Minister Coventry sees sport as a powerful societal tool and described Sakunda Holdings' sponsorship deal as a giant step towards transforming the local sports fraternity.
She urged players in the local sports fraternity to show high levels of professionalism and corporate governance.
"We have to earn that respect back from the corporates as a sports fraternity. We have not always had the best newspaper stories, we have seen some bad corporate governance amongst our sports fraternities and we have to push ourselves to be better.
"Because that's how we are going to improve this game. That's what we owe our soccer fans. We owe them to be the best of our capabilities," said the Minister.