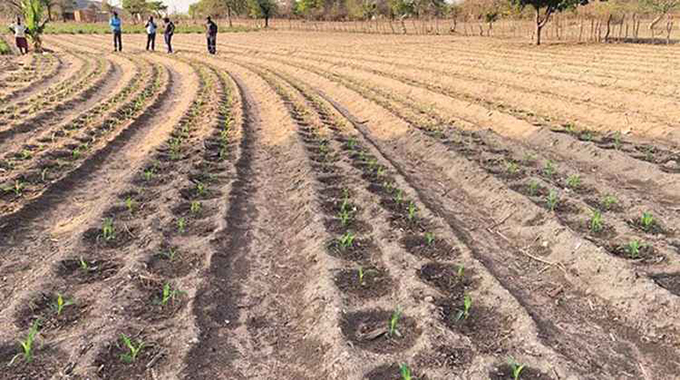 The Sunday Mail
Online Reporter 
The Pfumvudza/Intwasa climate-proofing agriculture programme has been hailed for averting drought in some parts of the country through its use of smart agricultural practices.
Addressing delegates at a planning workshop for the 2021/22 rainy season in Bulawayo on Thursday, Local Government and Public Works Minister July Moyo said the programme has worked wonders for drought-prone areas.
"As recently announced, the seasonal outlook for the 2021/2022 season is protracted by a La Nina phenomenon, which is biased towards receiving normal-to-above-normal rainfall amounts," he said.
"Based on past experiences, good rainfall is usually associated with extreme weather conditions such as cyclones, floods and hailstorms, which destroy economic gains.
"In light of the above, we are undertaking this exercise at a time when climate-proof and smart agriculture, namely Pfumvudza, has proven to address some of the drought-related challenges.
"In our 2020-2021 contingency plan, we had planned for a number of worst-case scenarios in the agriculture sector, which were averted by the smart agricultural practices and the Presidential Input Schemes."
He added that urban areas have over the years continued to endure the most of natural hazards such as flash floods.
In this regard, Government has since set up a Cabinet Committee on Emergency Preparedness and Disaster Management.
"To date, the committee has managed to come up with a quantified compendium of dysfunctional settlements and households affected by the malpractices of land barons and scientific mapping of wetlands where most illegal structures are built on," said Minister Moyo.
"Mitigation measures that were put in place include evacuation of affected households in Budiriro, Gweru and Mutare by the Civil Protection Department.
"In addition, a wetland mapping exercise culminated in the production of a national wetlands master plan, which seeks to inform land use planning, restoration as well as protection of the same."