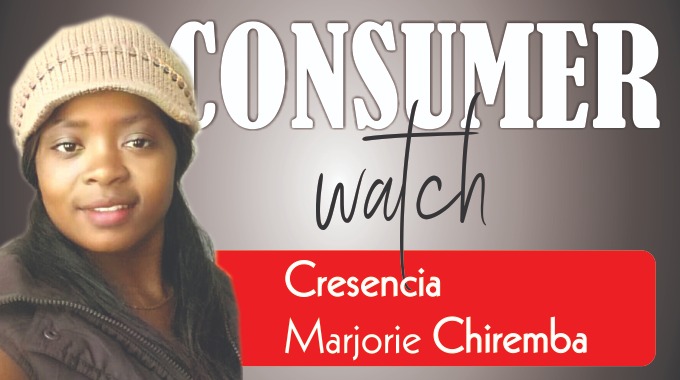 The Sunday Mail
Cresencia Marjorie Chiremba 
"People don't care how much you know until they know how much you care" – Theodore Roosevelt 
WHEN most organisations are marketing their products, the emphasis is usually on what they offer rather than on the benefits that the customer will get.  
All customers want to live a problem-free life; the so-called 'soft life'. Do not brag about how modern your product or service is; rather, brag about how useful it can 'soften' the lives of your customers. Your offerings should leave them feeling like conquerors, who have been empowered to solve their various problems. 
i)   Show them you can do the work 
Hiring someone with no experience at all can be a very risky factor. Although we all start from somewhere, it is always difficult to hire that person who has neither experience nor referrals, but if we are to switch the roles and you are the seller, you would want the buyer to trust and believe that you have been there and you have done it before. 
It is, therefore, very important to convince the buyer that you can do the work by providing social proofs through testimonials. 
The hype that goes with posting testimonials will only be appreciated when you use authentic people with real success stories.  
The testimonials may be posted on social media, radio and television and, most importantly, on your website. When these are seen by the target market several times, the products or service being testified on becomes familiar to customers who may then be enticed to try them out. 
Taking customers for a ride is a big 'NO', hence they usually tread carefully before they engage you for business.  
It becomes easier to get them to try it when they hear the testimonials from people that they know and live with in some instances. 
When customers realise that they are not being taken for a ride, they will immediately believe the service provider and engage with you.  
ii)                               Use techniques that get them to say yes 
Sometimes there is need to use convincing sales techniques that will make customers give you a positive response. Asking questions that get them to say no will give your customers a negative mindset about your products and or services. 
Whatever strategy you may use to win your customers' attention and loyalty, your line of questioning should make it a point that it brings out the positivity about your products and services. 
iii)                          Put yourselves in your customer shoes  
When you connect emotionally with your customers, you must also show them that you do have some genuine love for them. You cannot just love their wallets, but also love the owner of the wallet; both should be loved equally by the service provider.  
Customers doing business with you must not feel like you see them as inferior people, and that you are bigger and bigger than them.  
I have seen company executives who wield so much power and authority that they are neither welcoming to their customers, nor do they even have time to meet up with them. 
This is so wrong and it's intimidating to the customer. Rather, they should get off their high horses, and be on the same level playing field with all their customers regardless of the segment. 
It feels good when the highest office of your service provider can lower their rank just to accommodate you. 
It makes customers believe you when you say to them you know exactly what they are going through, and you know how they feel.  
In social circles, people can get therapy from some people who have walked the same path. 
Doing business with someone who has experienced the same situation but decided to ease it by coming up with a solution makes their story more believable. 
Putting yourself in your customers' shoes helps in the soul-winning of customers. 
Finally, service descriptions must impress the customers as solutions to their problems. Telling the customers that you provide cool services is not enough. 
Inscriptions like "Are you tired for waiting in long queues just to buy groceries? Do not worry, our sales department is now offering home and office deliveries, just to save you on your time and boredom" are quite helpful. 
They inform customers on the solution being offered to the problem at hand.  
Organisations must, therefore, provide direction to their customers so that they are able to lift them to hero status. 
*Cresencia Marjorie Chiremba is a marketing enthusiast with a strong passion for customer service. For comments, suggestions and training, she can be reached on [email protected] or on 0712 979 461, 0719 978 335