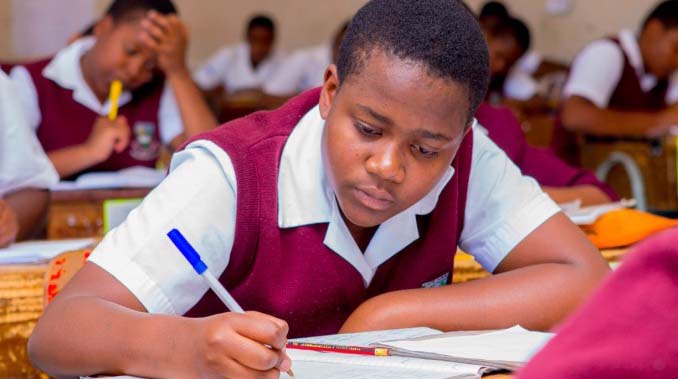 The Sunday Mail
Online Reporter 
Government has set a deadline for the submission of Continuous Assessments Learning Activities (CALA) for this year's examination classes, warning that non-submission of the activities will see candidates having no results in some subjects.
In a circular, the Ministry of Primary and Secondary Education secretary Mrs Tumisang Thabela, said learners must submit three CALA components per learning area with an average mark submitted to Zimbabwe Schools Examination Council (ZIMSEC) by November 30, 2021.
"Following the successful rollout of the Competence Based Curriculum and training of 2021 examination class teachers, all schools should implement the Continuous Assessments Learning Activities (CALA) for Grade 7, form 4 and 6 learners," reads the circular in part.
"CALA implementation is now policy for all primary and secondary schools in Zimbabwe. Learners should do three CALA components per learning area.
"The components and the respective mark schedule should be kept at the Examination Center for access by moderators.
"The averaged moderate mark out of 100 for the three CALA components should be submitted to ZIMSEC on 30 November.
"All examination centers are required to ensure that they meet the above deadlines."
Continuous Assessment refers to the assessment of a pupil's progress throughout a course of study rather than exclusively by examinations.
The phenomenon is however not new to Zimbabwe as it is used in universities, colleges and technical subjects in secondary schools.
It has now been extended to all subjects in primary and secondary schools.
The recommendations of the Presidential Commission of Inquiry on Education and Training of 1999, which is commonly known as the Nziramasanga Commission, emphasised on the use of continuous assessments in schools.
The new curriculum, which was introduced in 2015, seeks to incorporate the Nziramasanga Commission recommendations as widely as possible.