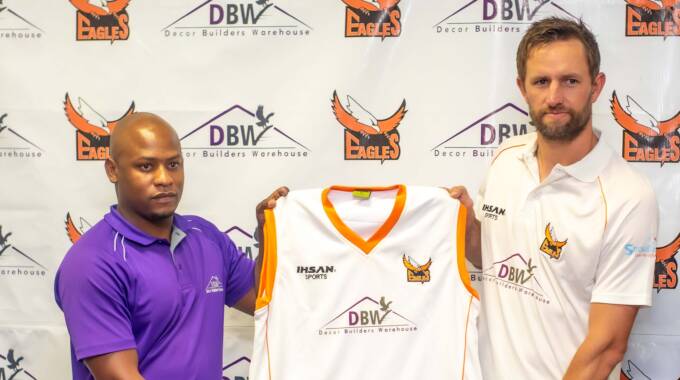 The Sunday Mail
Online Reporter 
AFTER weeks of speculation, the sponsorship deal worth US$10 000 between Harare-based cricket franchise Eagles and Décor Builders Warehouse (DBW) was finally signed on Tuesday.
The season-long sponsorship deal will see the construction supplies giant partnering with the reigning Zimbabwe Cricket Twenty20 Champions for both the senior men and women teams.
"Eagles have a heritage and legacy of great results in Zimbabwe. The 2021 season was one of those great moments where both the men's and women's senior teams brought home silverware in the T20s," said Eagles general manager Wonder Chisango.
"This year we are proud to wear the DBW on our shirts, as we work on getting more championships this year.
"This new pact we have formed with DBW will see both teams under the Eagles franchise getting a much-needed boost."
The deal comes after the expiry of Eagles previous sponsorship deal with Alliance Health.
However, that did not stop the team from romping to victory courtesy of a 101-run victory over Masvingo-based Southern Rocks at Old Hararians Sports Club.
"Prior to this announcement, the Eagles had already shown us why they are the best cricket team in Zimbabwe, and it is with great pleasure that we are now the official shirt sponsors for their team," said DBW marketing and business development officer Makhosonke Mhlanga.
"Cricket is the second-biggest sport in Zimbabwe, and it is an honour to be part of it in any way."
The Eagles first-class team will wear their DBW-branded jerseys in their second Logan Cup match against the Mid-West Rhinos from Kwekwe at the Harare Sports Club on Thursday