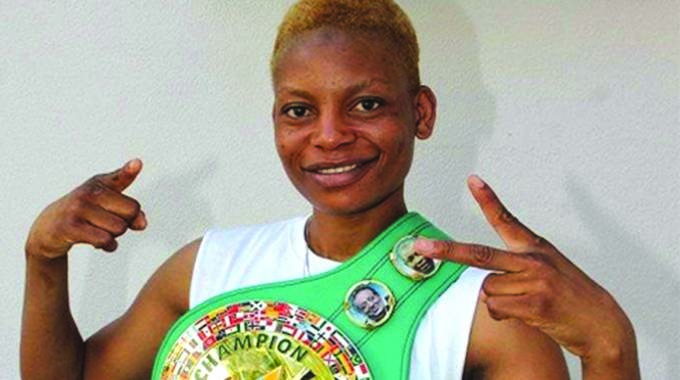 The Sunday Mail
Online Reporter 
THE much-awaited World Boxing Council (WBC) Interim Super Bantamweight title fight between Kudakwashe "Take Money" Chiwandire and Zulina Munoz of Mexico, which was set for Saturday in Harare, has been postponed to October 15. 
Promoters of the bout Delta Force are expected to announce the postponement on Friday. 
The fight has been in limbo due to financial constraints, but Government has intervened to save Chiwandire from losing her title, although it is not the State's mandate to bankroll boxing matches. 
Chiwandire won the WBC Interim belt after defeating Catherine Phiri of Zambia in Lusaka on February 26. 
She was initially supposed to defend her crown on August 20 before the fight was deferred to August 27. 
The fight was postponed again to October 1, and now Chiwandire has to wait again before defending the coveted title on October 15. 
Her opponent, Munoz, is now expected in Zimbabwe on October 8.