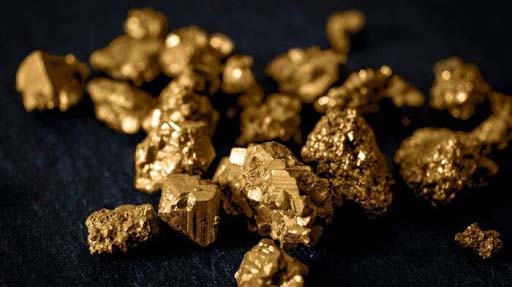 The Sunday Mail
Caledonia Mining Corporation, which operates the Blanket gold mine in Gwanda, Matabeleland South Province, is excited with growth prospects in Zimbabwe's mining sector and is keen to acquire new assets to expand its business, the company has said.
Caledonia is an exploration, development and mining company focused on Southern Africa.
Announcing a quarterly dividend of US$0,14 per share, Caledonia chief executive officer, Mr Steve Curtis, said Zimbabwe's gold sector offered exciting investment opportunities.
As such, he said, Caledonia was firmly focused on securing new mines to become a multi-asset gold producer.
"Now that the Central Shaft, (at Blanket) is complete, the company can focus on other areas of its growth strategy, predominately de-risking the business from being a single asset producer," he said.
"Last year we announced the acquisition of Maligreen, one of the more significant exploration opportunities in Zimbabwe. We see huge geological potential in Zimbabwe, and we continue to evaluate other investment opportunities in the country.
"I am very excited with the opportunity that we have to evolve our business, with Blanket Mine as the foundation for our growth. This marks a strategic pivot in the future direction of Caledonia as it pursues its strategy to become a multi-asset gold producer."
This year, Caledonia is targeting production of between 73 000 to 80 000 ounces of gold at Blanket.
Commenting on the dividend, Mr Curtis said Caledonia had built a strong reputation of rewarding shareholders through growth and dividends.
"In January 2020, we announced our first dividend increase and over the last two years we have more than doubled the dividend while always balancing the importance of returning money to shareholders and investing in the company's growth," he said.
The planned expansion by Caledonia is one of several projects that are expected to spur the attainment of a US$12 billion local mining industry by 2023.
Under the road-map, gold production of 100 tonnes and earnings of US$4 billion per annum are expected to anchor the attainment of the US$12 billion milestone.
The milestone is expected to be achieved through sustained production growth across high value minerals such as gold, platinum, diamonds, lithium and chrome.
At least US$3 billion in annual export earnings is expected from platinum at a production rate of 2,4 million ounces a year, while chrome, iron ore and steel are expected to contribute US$1 billion, the same as diamonds at a production rate of over 11 million carats per annum.
Coal and hydro-carbons are expected to contribute US$1 billion, lithium US$0,5 billion while other minerals would add US$1,5 billion. – New Ziana