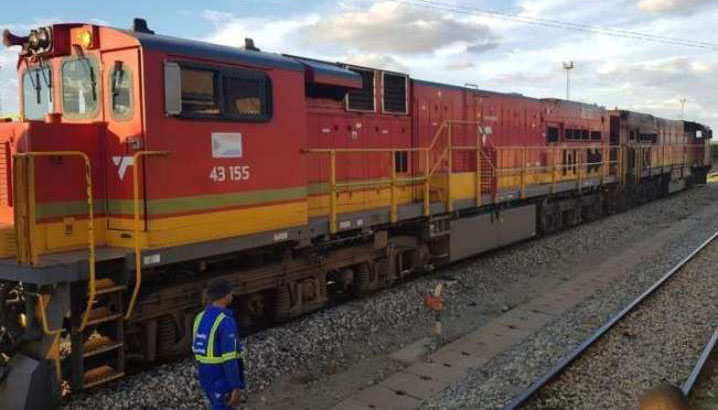 The Sunday Mail
Natasha Kokai
The National Railways of Zimbabwe (NRZ) has recorded a surge in business since it started a $400 recapitalisation programme in April this year.
The latest statistics show that the parastatal moved over 850 000 tonnes of freight in the three months to June, compared to about 750 000 in the comparative period last year. The NRZ has since April been leasing equipment from Transnet as a stop-gap measure to cover resource constraints while waiting finalisation of a $400 million recapitalisation deal with the Diaspora Infrastructure Development Group/Transnet Consortium. Conclusion of the deal will see NRZ getting its own new equipment.
The venture is part of a host of economic stimulant activities that have come to life in the last nine months under President Emmerson Mnangagwa's administration, which has been on a pro-business drive that has attracted around $20 billion in investment commitments.
Apart from the NRZ project, other deals that have been signed include the $153 million upgrade of Robert Mugabe International Airport upgrade, $1 billion for Hwange Power Station's expansion, and Karo Resources Integration Platinum project's $4,5 billion initiative. Recapitalisation of the NRZ will see the parastatal move 18 million tonnes of freight yearly compared to current levels of about three million tonnes.
Under the $400 million deal, the NRZ will buy rolling stock, and signalling and ICT equipment. In written responses to questions from The Sunday Mail, NRZ public relations manager Mr Nyasha Maravanyika said: "The organisation has been experiencing a steady increase in its cargo movement.
"In the three months from April to June, that the interim solution equipment has been in operation, NRZ has moved 856 476 tonnes of cargo, an increase of 13,5 percent from the same period last year when 754 404 tonnes were moved.
"During the first month of the interim solution equipment's operation in April, freight volumes went up by 18,4 percent to 215 063 tonnes from 181 585 tonnes carried in March.
''In May, the company moved 305 345 tonnes, an increase of 41,9 percent from the previous month. In June freight volumes rose by 10 percent to 336 068 tonnes."
The NRZ is leasing 13 locomotives, 200 wagons and 34 passenger coaches.
Mr Maravanyika said the wagons were dedicated to ferry chrome to Maputo, Mozambique.