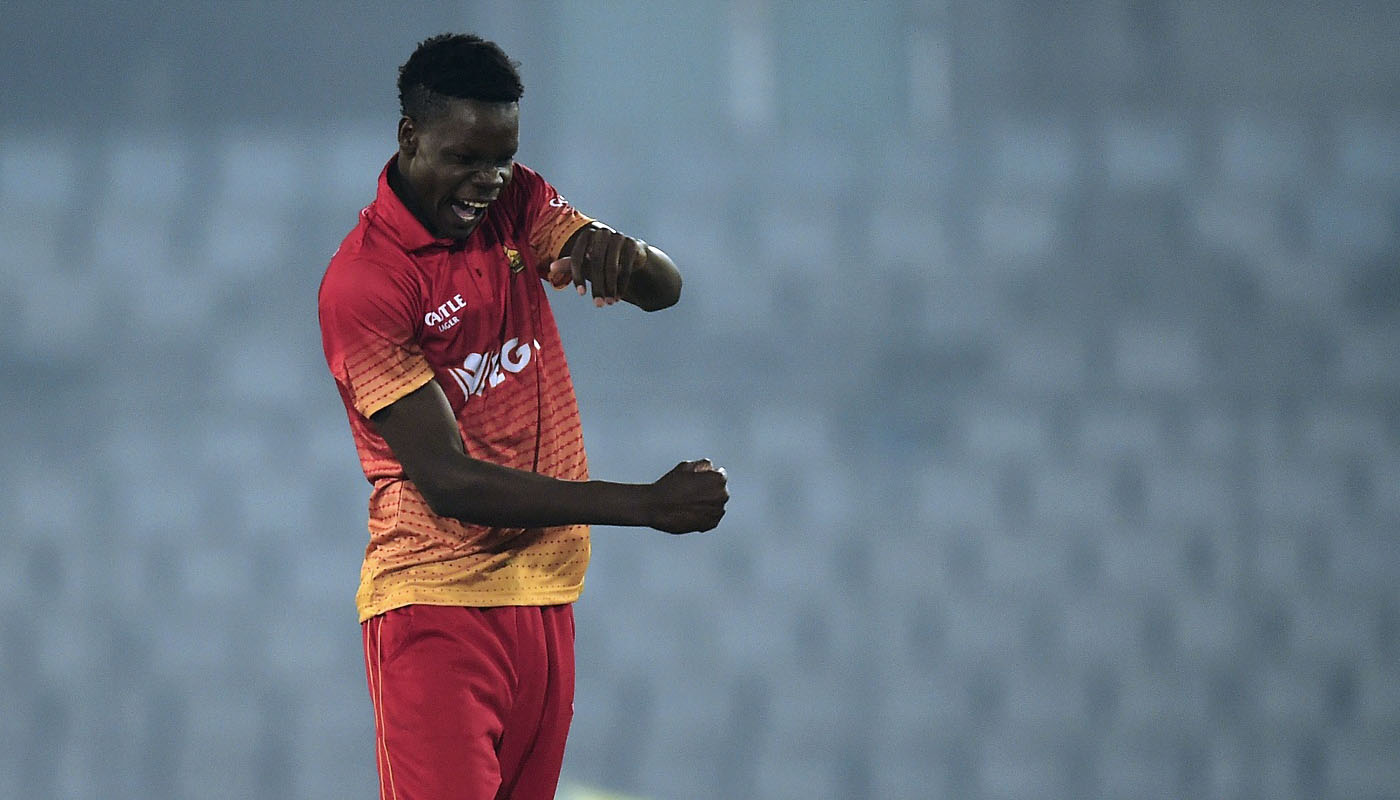 The Sunday Mail
At the towering height of 2m, Blessing Muzarabani wants to stand tall and prove the doubters wrong.
The 21-year-old is eager to add on to his eight One-day International caps and cherishes his inclusion in Zimbabwe's 15-man Cricket World Cup qualifiers side.
"I am living my dream and playing at home with the local support will be a great feeling," he said. "I have been looked down upon and to be honest at some point it deeply hurt me. I was affected.
"I never made age group sides due to not being selected, and even had dreams of playing in the Under-19 World Cup team but that didn't happen.
"It got so bad that at one point, I thought maybe cricket wasn't for me. I remember questioning why I always practice yet I don't get picked in age group teams … I felt the pain." Muzarabani now understands that hard work often trumps talent, and this mentality earned him a place in the Rising Stars team. "I realised everything happens for a reason in life … I still believed in hardwork to help my talent," said Muzarabani, who has picked eight ODI wickets at an economy of 5,79. He is bowling fast, touching the 140km/h mark, but wants to do that consistently to help Zimbabwe qualify for the ICC Cricket World Cup in the UK in 2019. "We want to qualify and as a bowler I want to contribute with match-winning performances. I was bowling 140s during my time with the Rising Stars in England, but I wasn't consistently hitting the mark.
"I would drop in pace and still drop sometimes but I have realised the need to be stronger and also bowl more overs. I feel if I bowl more overs I can generate more pace and I should maintain high intensity."