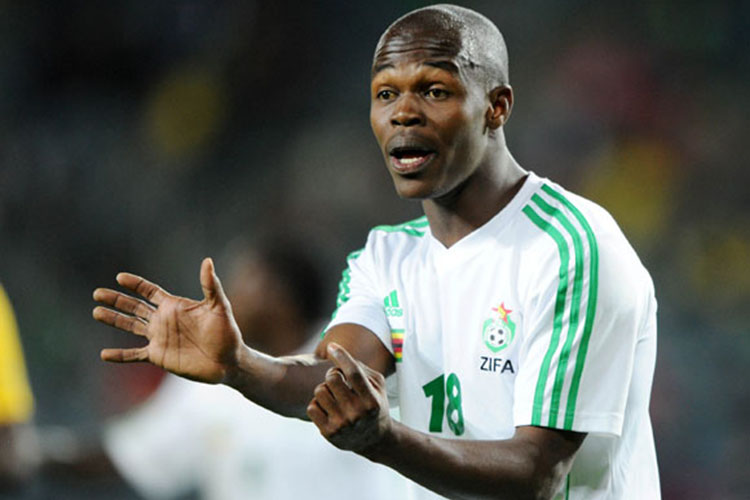 The Sunday Mail
WHILE we are slowly getting used to the idea of having Knowledge Musona as the Warriors skipper his family is convinced that Norman Mapeza made the right call.
The 26-year old striker they call Knojo has been the leader of the Musona family ever since their father passed away.
His young brother Walter Musona believes his brother's calmness makes him a different kind of man.
"Knojo is just cool like that, he doesn't shout but when he says something you have little option but to listen because he is the father of the house. Our father is late and we all look up to Knojo for leadership," revealed Walter who earns his keep at Polokwane City in the Absa Premiership.
"I have learnt a lot in terms of football and life in general from my brother. You see, Knojo has always been a leader and as a family we are convinced he will perform his captaincy duties with diligence because leadership is within him.
"He is always telling me to believe in my capabilities, to have faith in my abilities. 'Everything becomes easy when playing'," he is always saying."
Described by former Under-17 coach Rodwell Dhlakama as a "shy boy", when the gaffer discovered him a decade ago, Knowledge Musona is not that shy in front of goal.
Last weekend's hat trick pushed his Warriors' tally to 20 and 18 behind Peter Ndlovu who is regarded as the greatest national team player of all time.
But still he remains the humble Knowledge they used to know in the streets of Norton.
And a boy whose late father worked for ZESA and his mother earned money from restaurant duties has the potential of transforming himself into a true legend of the game.