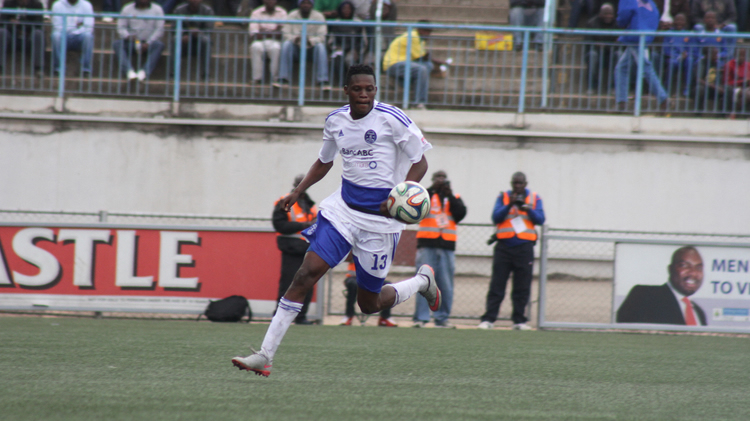 The Sunday Mail
Langton Nyakwenda
ON the night his one-year contract lapsed, Denver Mukamba answered his critics: Dynamos registered their sixth consecutive Castle Lager Premier Soccer League win and shot to the top of the Castle Lager Premier Soccer League table.
At the National Sports Stadium on Friday night Mukamba created one for Lincoln Zvasiya, and scored the other as DeMbare beat Bantu Rover 2-0. Amid the wild celebrations, it appeared lost on the Dynamos faithful that the 24-year-old midfielder's contract was expiring at midnight.
Mukamba signed a one-year contract with DeMbare in June last year. The player's manager, Gibson Mahachi, confirmed that his man was now a free agent – but was quick to highlight that renewing the marriage with DeMbare was the first option. "We are waiting to hear from (Dynamos) but there shouldn't be any problems," said Mahachi.
The Sunday Mail Sport has gathered that Mukamba is owed part of his signing-on fees and sources said this could complicate negotiations. "Denver is owed US$2 800 from his previous contract and any negotiations for a new deal will not start until that money is paid.
"However, the silver lining is that the player loves playing for Dynamos and seems to be regaining his form so a move to another club will not make much sense. "The issue of Denver is one that has the attention of the executive and there is hope that a deal will be sealed this week," said one of the sources.
Mukamba has scored four times in DeMbare's last four matches and assistant coach Biggie Zuze reckons the forward can only get better. "You saw the assist and the goal he scored, this guy is the driving force of this team. We have worked hard on his discipline and fitness and believe he is yet to reach his maximum potential," said Zuze after the win over Bantu Rovers.