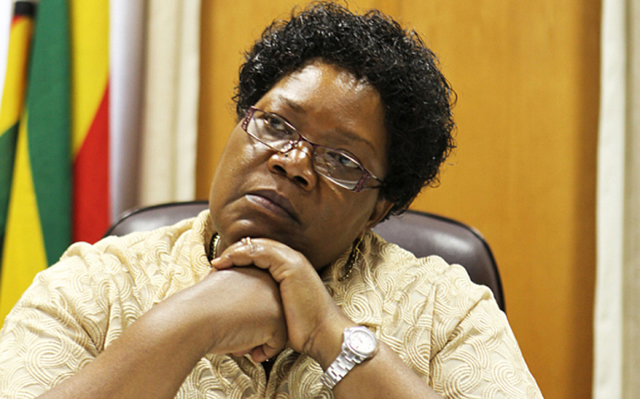 The Sunday Mail
Sunday Mail Reporter
Zanu-PF is priming itself for a crushing victory in next weekend's Bikita West National Assembly by-election amid indications that the Dr Joice Mujuru-led ZimPF is already sensing defeat and desperately scrounging support from other opposition outfits.The Sunday Mail is reliably informed that the Mujuru outfit was last week frantically courting MDC-T, which is reeling from its own waning fortunes.
Dr Mujuru publicly begged MDC-T president Morgan Tsvangirai to assist her party's by-election candidate in the first poll her party will contest since its formation last year. Zanu-PF candidate Cde Beauty Chabaya told The Sunday Mail yesterday that Dr Mujuru would face reality come January 21.
She said: "Mujuru is now begging other parties for support. It is a sign of desperation. She knows her party cannot win any election that is why they are begging for help from spent forces.
"Either way, the MDC-T in itself is a divided party which no longer has structures in Bikita West. Who does she expect Tsvangirai to address in the constituency? We are ready for the election any day."
Acting President Emmerson Mnangagwa has already been to the constituency, campaigning for Cde Chabaya. Cde Chabaya will face off against Mr Kudakwashe Gopo (ZimPF), Mr Madock Chivasa (National Constitutional Assembly), Ms Tanyaradzwa Makumbo (Progressive Democrats of Zimbabwe), and independent candidates Mr Heya Shoko and Mr Innocent Muzvimbiri.
The seat fell vacant when Zanu-PF's Munyaradzi Kereke was jailed for raping his niece at gunpoint.
Zanu-PF has won all by-elections since the last general election in 2013, except for the Norton by-election which went to an independent candidate amid reports that the electorate was frustrated by imposition of a candidate by the ruling party's commissariat headed by Cde Saviour Kasukuwere.