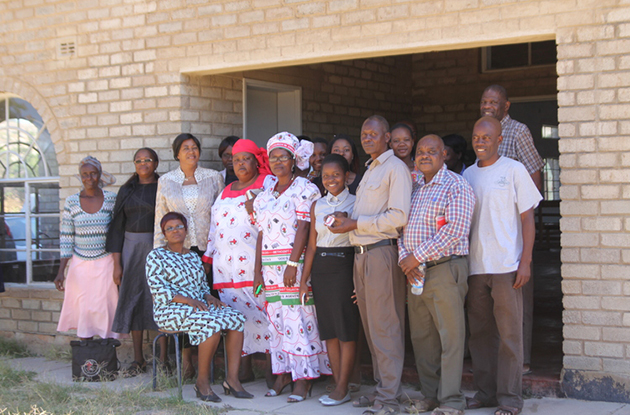 The Sunday Mail
Ken Clarke
The times we are living in are almost similar to the first days of the church. How do we, as Christian leaders, bring direction and hope during such times? Christianity is calling for our attention and showing us the right way to go but unfortunately, the religion is becoming more and more out of step with our culture.We therefore need to find out what Christ is telling us and lead His people accordingly.
Paul says, "Set your minds on things that are above, not on things that are on earth," (Col. 3:1-4).
But what are these "things that are above"? We can learn from Jesus. He emphasised two grand endeavours – the Great Commandment and the Great Commission.
These are still the two most important undertakings of the church. Unfortunately, we sometimes let our agenda for other things take precedence over these or become distracted from them by the chaos that surrounds us.
We look at these two in more detail:
The Great Commandment
The Great Commandment is given by Jesus in the gospel of Matthew 22:36-40. Everything taught in the Old Testament stood on the back of love – loving God and loving your neighbour.
It is important to put the love of God first, otherwise this can become a way of justifying sin under the cover of "loving your neighbour". We need to allow God to speak to us through His Word, the Bible; and let Him be the one who defines what neighbourly love is like.
As we get to know God, we will find out that He is not only all powerful and all holy, He is also all loving and all merciful. We need to reflect what He is like to those around us.
It also means we need to love what He loves. He loves all people and was willing to give up His Son for mankind, even when we hated Him. If we live for God first, we will be willing to lay down our lives for others as well. Further, it will be impossible for us to hate others when we love God (1 Jn. 4:16-21).
The Great Commandment to love God with all your heart, soul and mind and to love your neighbour as yourself should be every Christian's primary focus no matter what.
The Great Commission
Following the Great Command, Jesus gave the Great Commission in Mat 28:18-20.
Once a person is in a relationship with God and in a local church body, the natural outflow should be for him to make disciples. The commandment should be observed first otherwise people might see the Great Commission as a means to salvation and not something flowing from the finished work of Jesus.
Church leaders must teach their flock that the Great Commission is for all believers, not just for those in the so-called full time ministry. All Christians must go and make disciples, whether they go to their families, work places or personal pursuits.
In fact, all Christians are in full time ministry and can be a light to the people around (Col. 3:23). God is calling upon every Zimbabwean to step up and make disciples.
While situations can sometimes appear to be tightening for the whole world, let us remember that Christianity is not a fair weather faith. The Kingdom of God grows through both the good and bad times.
Christians obey God through both "springs of hope" and "winters of despair". We all can do through following the Great Command and the Great Commission. Let us keep our focus on Jesus Christ and be willing to go all out for our King and for His Kingdom.
Send feedback to [email protected]